We announced SolarStratos' participation at the 54th International Paris Air Show from 19-25 June in Le Bourget a month ago, and we have an update as to what form that will take (please see below). At the time of writing, the new engine assembly and new battery installation have entered the final phase in Germany, and HB-SXA will soon travel back to Switzerland where the aircraft will be prepared for the altitude record attempt scheduled for 2023.
In Paris with Presence Suisse
Presence Suisse supports SolarStratos. This organisation was created in 2001 by the Swiss Confederation to promote a positive attitude towards Switzerland and to present its diversity and appeal. The Federal Council's 2021-2024 five-pillar strategy includes innovation and sustainability. This is why Presence Switzerland will support the presence of SolarStratos at the Paris Air Show. A 600m2 stand will present the challenges and technological solutions of this European project for solar-powered flight to the stratosphere. And don't forget that the French national aerospace research centre (ONERA) has been a SolarStratos partner since 2020.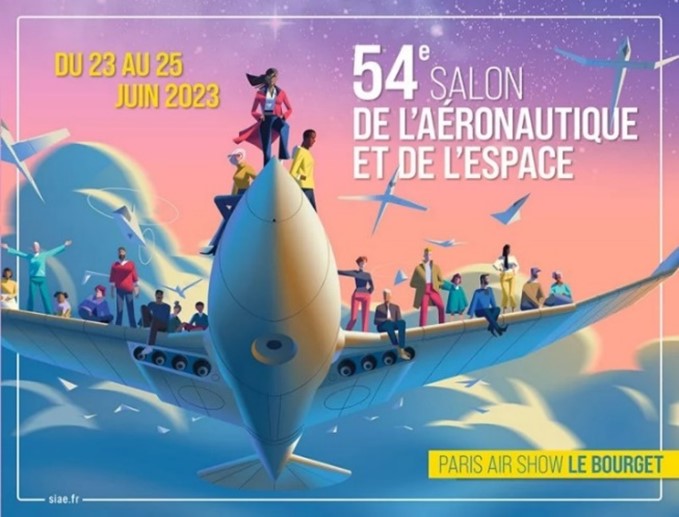 A meteorologist joins the team
Aude Untersee is a MeteoSwiss forecaster and a glider pilot. She brings valuable knowledge of the Valais thermals to the SolarStratos mission and will provide insight during the next altitude record attempt when HB-SXA will need to use these updrafts to gain maximum altitude. Aude has been a glider pilot since 2011 and is also a flight instructor for the Bex gliding group in Vaud. Welcome onboard!
Jonathan in action in Germany
Jonathan, an engineer in embedded systems from the Haute Ecole d'Yverdon-les-bains, joined SolarStratos for the October flight campaign – his first professional experience. The Swiss Air Force militia officer is responsible for aircraft electrics and instruments, he spent several days in Germany in mid-March focussed on SolarStratos. "Over a three-day period, I was able to install and wire the new batteries. We also rechecked the wiring diagrams following the improvements that have been made, and we installed the new motor controller, the element that regulates the aircraft's power," he said.
In short: SolarStratos is almost brand new and will soon be ready for the next adventure.