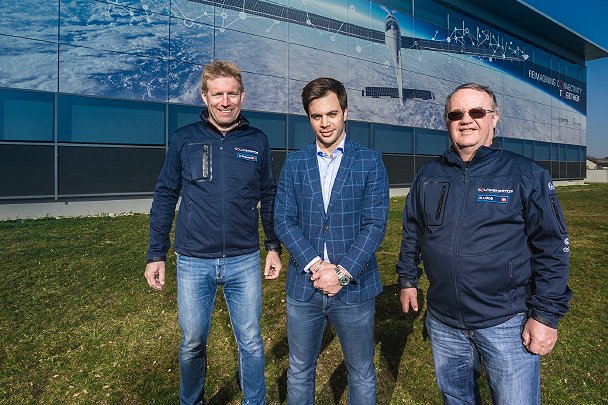 Our partners are involved in the development of the project
The latest example is the façade of Fischer Connectors in St-Prex, decorated in the colours of our stratospheric aircraft. If you take the train between Geneva and Lausanne, be sure to take a look: SolarStratos occupies the entire facade, and gives it an avant-garde look!
Experience this 21st century eco-exploration
By becoming a member of the "SolarStratos" club, you help promote and support our challenge.