As 2022 draws to a close, although the climate situation is serious, it is a time to celebrate. The oppressive shadow of global warming and the energy crisis make the SolarStratos adventure all the more legitimate. The challenge of flying ever higher in an electric and solar aircraft makes the SolarStratos project a powerful promotional platform and a vehicle for change. The mission aspires to playing a decisive and driving role in the necessary shift to solar energy. Because after all, the greatest gift in the world is the sun, its infinite energy available to everyone. We can't compete with such a gift, but we can promote and share it with a maximum amount of people! Our last newsletter of the year comes with a few gifts to brighten up these end-of-year celebrations, and the entire SolarStratos team wishes you a radiant festive season!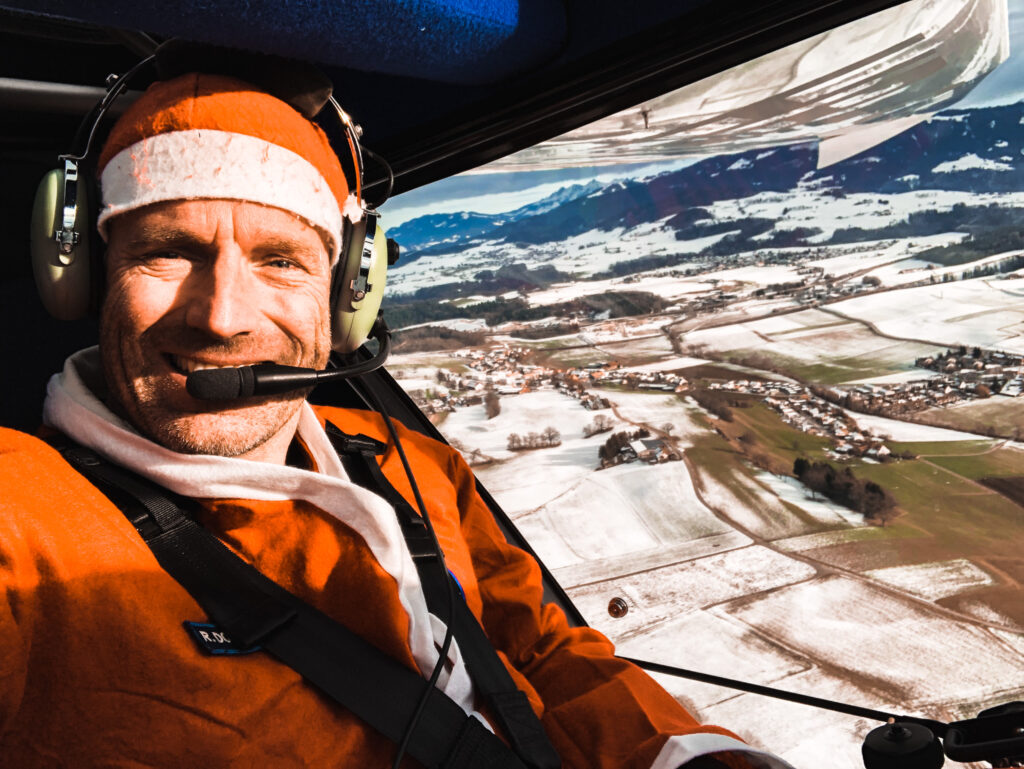 The challenges of reaching higher in 2023
You lived our adventures alongside us, so you will recall some of our 2022 highlights, including a record setting world premiere wingsuit jump from an electric and solar powered aircraft in June in Verbier! This was preceded by a first inter-city flight in May between Payerne and La Chaux-de-Fonds, and of course the Ground Vibration Test conducted by the Office National d'Etudes et de Recherches Aérospatiales (the French national aerospace research centre), a SolarStratos partner since 2020. In total, we conducted 22 new flights, notching up 14 hours and 18 minutes in the air. And every outing allowed us to learn new lessons and to answer technical questions. Batteries, motor, the flutter effect, the variable pitch propellor – mastering each element is a challenge of its own. "Our challenge in 2023 will be among other things, to identify the best engine and battery adjustments to fly even better," said Roland Loos, CEO of the mission. And above all, to fly higher. Ever higher. With you! And to demonstrate the potential of solar energy.
When a team outing gives you wings!
The end-of-year SolarStratos team outing brought 2022 to a fitting close with the whole team experiencing the magic of flying, like a plane, but without wings! For their latest adventure, the team headed to Valais to the Realfly (https://realfly.ch/) free-fall simulator in Sion. Courtesy of the SolarStratos partner, team members got to experience the breath-taking sensation of hovering in the air in a flight chamber that was 4.35m in diameter and 14m high! You only have to take a look at the faces featured in the photos to see that this adventure was mind-blowing! Experiencing Icarus' dream was truly amazing, and the memory is still fresh in our minds!
Some videos for under the Christmas tree!
If you like our videos, you can find three more under the Christmas tree in 2022! You've already seen the 'team's wishes for 2023' video on our channels, but don't miss the '2022 highlights' by our videographer Stephane Chopard who has captured the high moments, the behind the scenes, and the emotions of the SolarStratos adventure. And finally, to set the scene for 2023, our partner Up To You has produced a '2022 epic moments' video with their signature tempo! Enjoy!
Some gifts!
If you're looking for some last-minute gift ideas, you are in luck! We have t-shirts, puffers, polo shirts, caps, pens, key rings, and Swiss army knives, all in SolarStratos colours with the mission logo. Take a look online at www.solarstratos.importexa.com. There's plenty to choose from!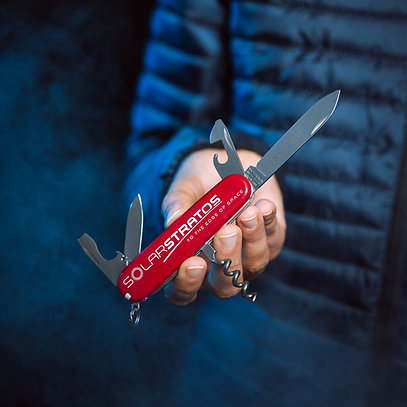 Paris Match: what an opportunity to raise awareness!
Among the clippings this year about our mission for a solar-powered world, several really stand out: Paris Match did a six-page portrait on Raphaël Domjan within their 'Les héros de la planète' (Heroes of our planet) series. You can watch the video that featured alongside the report here. Les Echos also featured a major report, to read it please click here. We extend our sincere thanks to the media, they play an important role in helping SolarStratos to fulfil its mission of promoting solar energy.
Our Christmas story: Bastien's dream
"My children saw the solar airplane on 15 May in La Chaux-de-Fonds, and my eldest son completely fell under its spell. He was so disap pointed when he was told that SolarStratos was going home to Payerne! Since then, every time that he sees a plane, he asks me whether it's the one that flies with the sun. I explain to him that if it is making a noise, then it cannot be the one." Sheeba Ramseier's story is symbolic of what a project like SolarStratos can convey, of the dreams of clean mobility and sustainability that it shares, even with the very youngest. And since it is Christmas, and to ensure that this tale has a happy ending, HB-SXZ dropped off a special package for Bastien to go under this Neuchâtel family's Christmas tree.