SolarStratos achieves another world premiere
SolarStratos, piloted by our eco-explorer Raphaël Domjan, and extreme sports professional, 'bird-woman' Géraldine Fasnacht joined forces in June for a high-flying performance in the skies above Verbier, Switzerland, setting a historic world premiere for the first ever wingsuit flight from an electric and solar aircraft. This was one of several world firsts achieved that day and was the result of long and thorough preparation that carefully combined innovative techniques and risk management.
Beyond the magic of the flight over the Valais Alps and the resort of Verbier, this extraordinary achievement demonstrated the unlimited potential of renewable energies and of solar energy in particular. For Raphaël Domjan the stunt was about showing that "SolarStratos is committed to making all generations dream of cleaner and more environmentally friendly aviation solutions."
The SolarStratos team would like to thank its partners and the many people present at the Val de Bagnes resort, as well as Sion airport, the Federal Office of Civil Aviation and Skyguide, who made this world premiere possible in ideal conditions.
Relive the premiere in pictures:
Two new partners join the adventure
Commune of Verbier
SolarStratos is delighted to welcome the commune of Verbier as an institutional partner. This innovative and avant-garde resort in the Val de Bagnes shares our values and promotes renewable energy through its various cultural and sporting activities.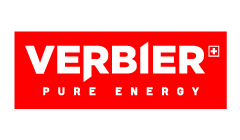 Viteos SA
It is with great pleasure that the SolarStratos team welcomes Viteos SA, the leading multi-energy distributor in the canton of Neuchâtel, as an official partner and supplier. The company supplies water, electricity, natural gas, heating, and cooling to its service areas in Neuchâtel. This is a great opportunity for SolarStratos to combine the development of infrastructure with renewable energy.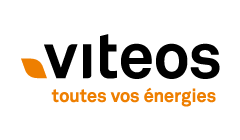 Raphaël Domjan and the SolarStratos team would like to thank the Commune of Verbier and Viteos SA for their confidence. We would also like to take the opportunity to thank all our partners, who are with us daily and without whom our eco adventure could not take place.
The summer looks set to be hot
Summer 2021 was the hottest on record in Europe according to the European Copernicus Climate Change Service (C3S) and Summer 2022 is shaping up to be as hot with a heatwave kicking the season off. Several meteorologists and climatologists have made the connection between the heatwave and global warming and have been met with hostile reactions. We cannot but make the connection, however, between the two phenomena.
According to the latest Intergovernmental Panel on Climate Change (IPCC) report, published on 28 February 2022, the impacts of climate change are expected to be more severe than expected for the same level of warming.
Climate change is increasingly affecting ecosystems, water and food security and access, infrastructure, health and well-being, the economy and culture.
Long live the holidays!
These first few months have been intense and have allowed us to test our solar aircraft in special conditions, but also to achieve some expected results and world premieres. As summer begins, we want to wish you a wonderful holiday period!
We look forward to seeing you this autumn and to continuing our solar adventure!
Raphaël Domjan and the Solarstratos team