Raphaël Domjan flies SolarStratos solo for the first time
After much anticipation, this crucial stage of the project became a reality on the 2nd of September when Raphaël Domjan flew SolarStratos solo for the first time.
The 30-minutes solo flight was the result of weeks of hard work by the technical team and was also in large part thanks to the experience and advice of our test pilot, Miguel A. Iturmendi. At the flight debrief, Raphaël declared himself: "Happy to have been able to fly SolarStratos alone for the first time !" And he wholeheartedly thanked the technical team and test pilot: "The weather has not spared us so far, so now we are flying as much as we can to continue with the tests. This aircraft has great potential, and we are making progress every day. Thank you to the technical team and our test pilot, who are doing an incredible job so that I can fly," he said.
During the 2021 flight campaign, Raphaël Domjan is scheduled to fly SolarStratos solo four times.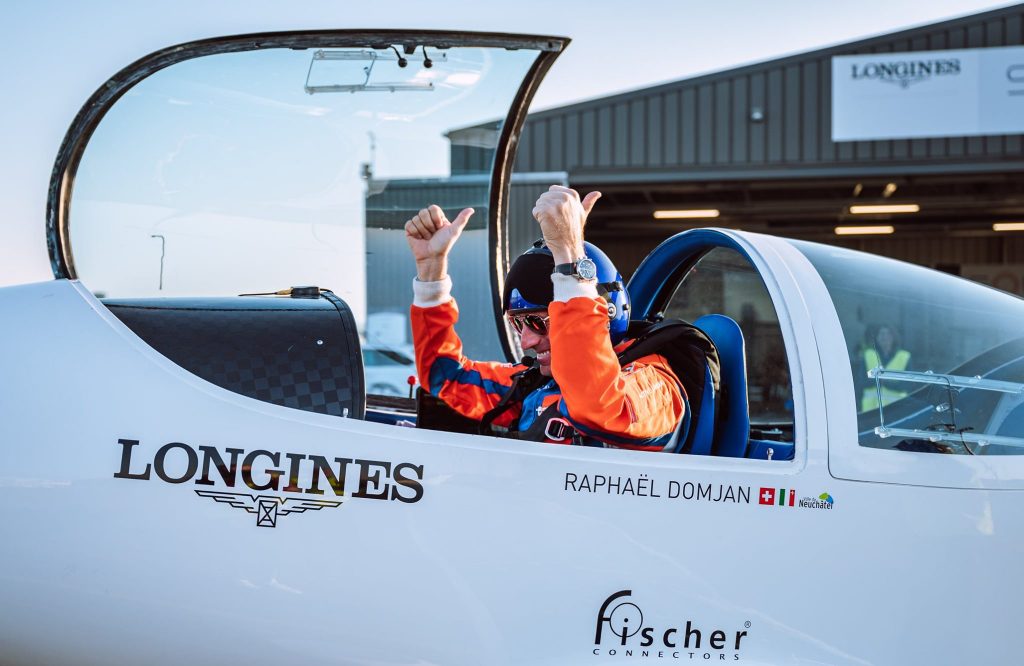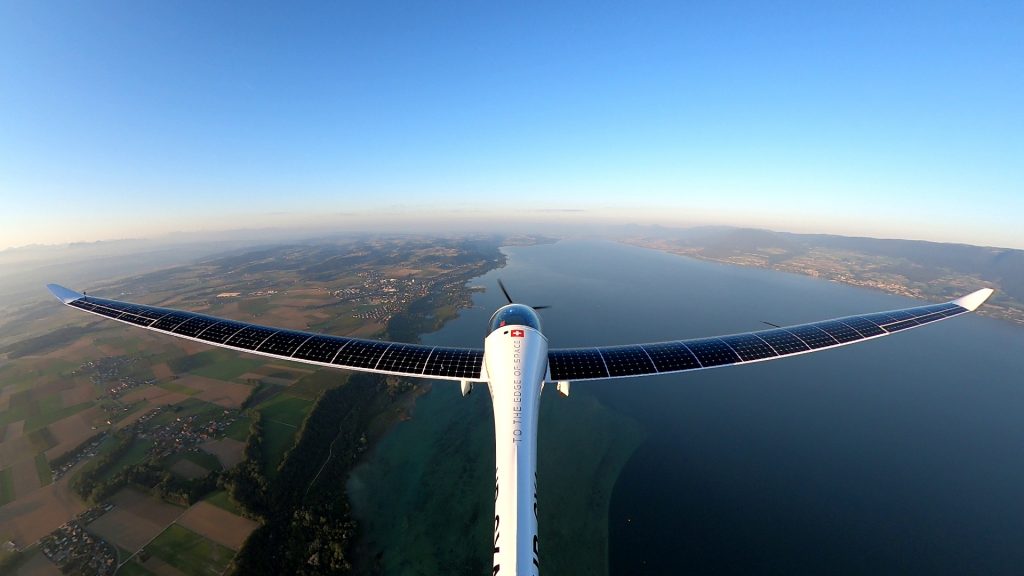 A Partners' evening to remember!
The Annual SolarStratos Partners' Evening gathers loyal friends and partners at the Payerne base giving Raphaël Domjan and the team an opportunity to thank all those that support the project. And while, like 2020, this year's event was hosted against the backdrop of a pandemic and an uncertain economic situation, our partners nevertheless remain unwavering in their support for this incredible adventure. For that we offer all our partners a huge thank you !
In a happy coincidence, the weather cooperated and Raphaël was able to perform a solo flight for the partners attending. They watched from the Payerne airport terrace before welcoming Raphaël back to terra firma and getting his impressions first-hand.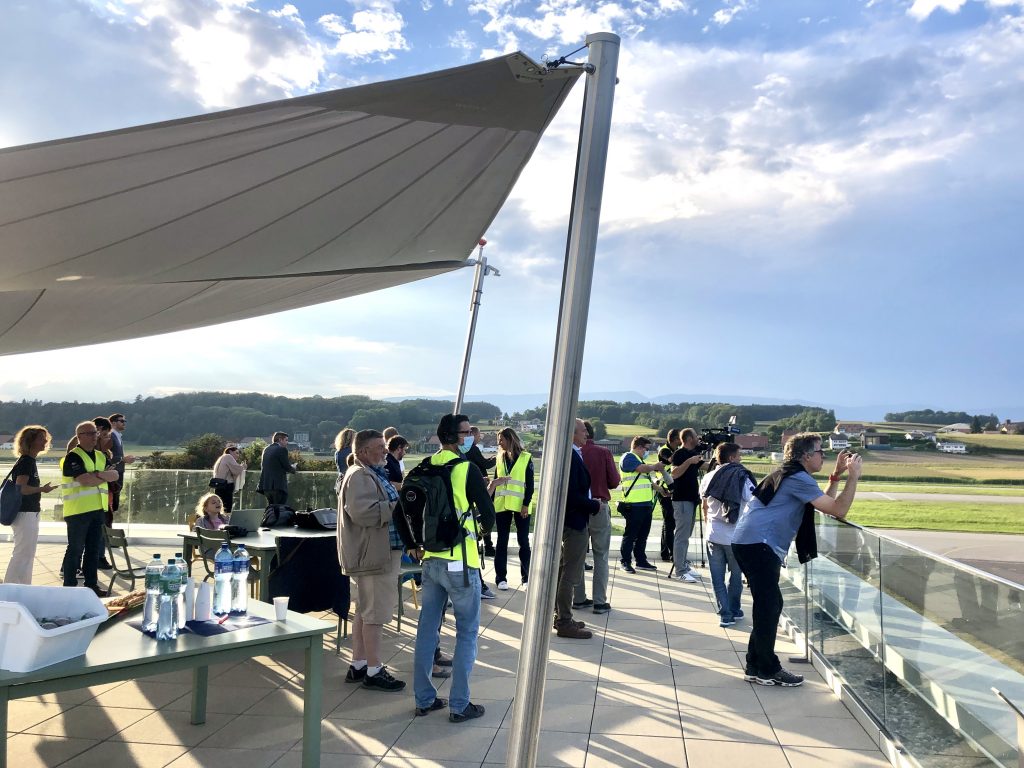 Flying at 12,000 feet !
Pilot, Raphaël Domjan and test pilot, Miguel A. Iturmendi took SolarStratos higher than any other multi-seat solar aircraft powered solely by photovoltaic solar energy has ever been ! Having notched up several flights of 10,000ft and now one of 12,000ft, this is yet another step towards conquering the stratosphere.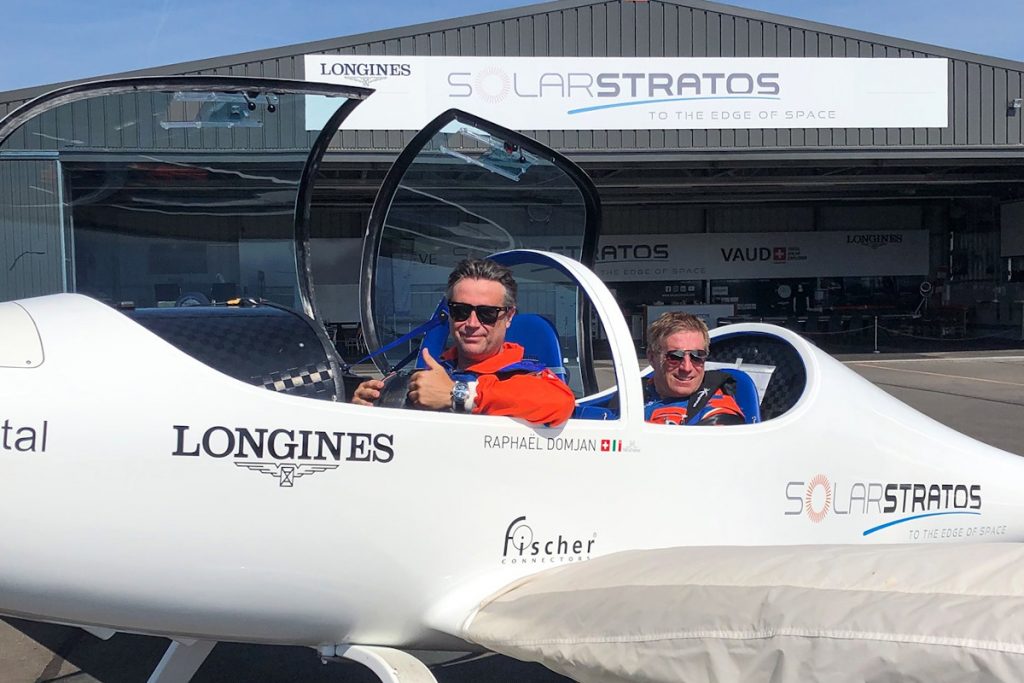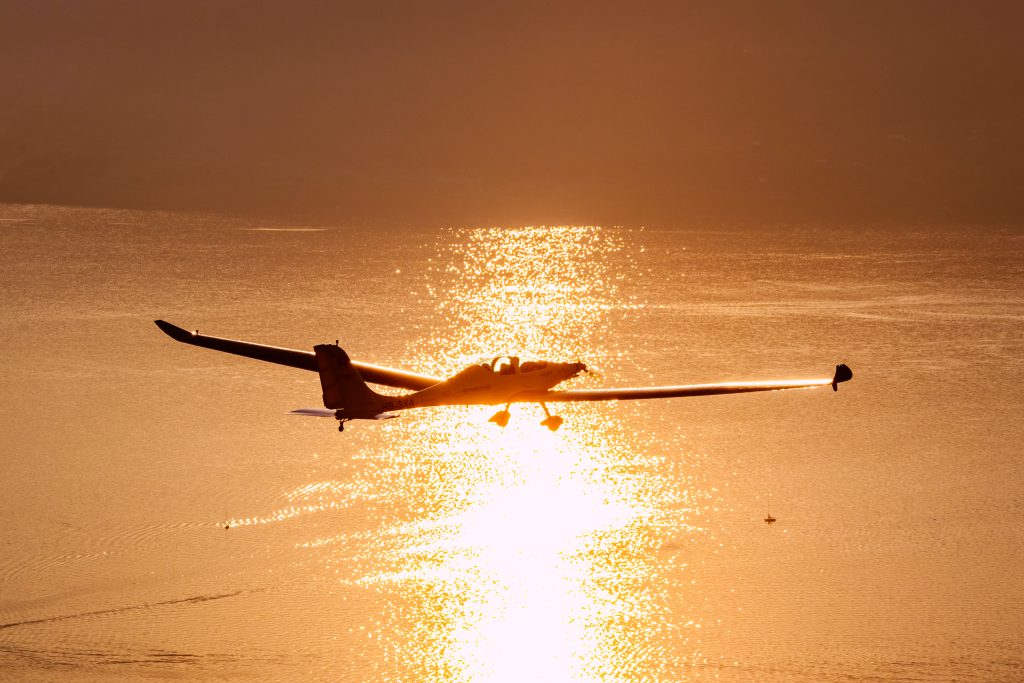 A successful 2021 flight campaign
The 2021 flight campaign has spanned three months and included 24 flights (43 total since the test pilot arrived in 2020) enabling the SolarStratos team to keep to the forecast schedule. The campaign has included a high number of test flights, some solo flights by Raphaël, plus some high-altitude flights and a round of spacesuit tests. Thanks to the hard work of an incredible team, the 2021 flight campaign has been a marked success.
We would like to offer our special thanks to our loyal partners, the Federal Office of Civil Aviation, Swiss Aeropole, the Payerne military airfield, Skyguide, Elektrasolar and to all those who support and help us. Without you our solar adventure would not be possible.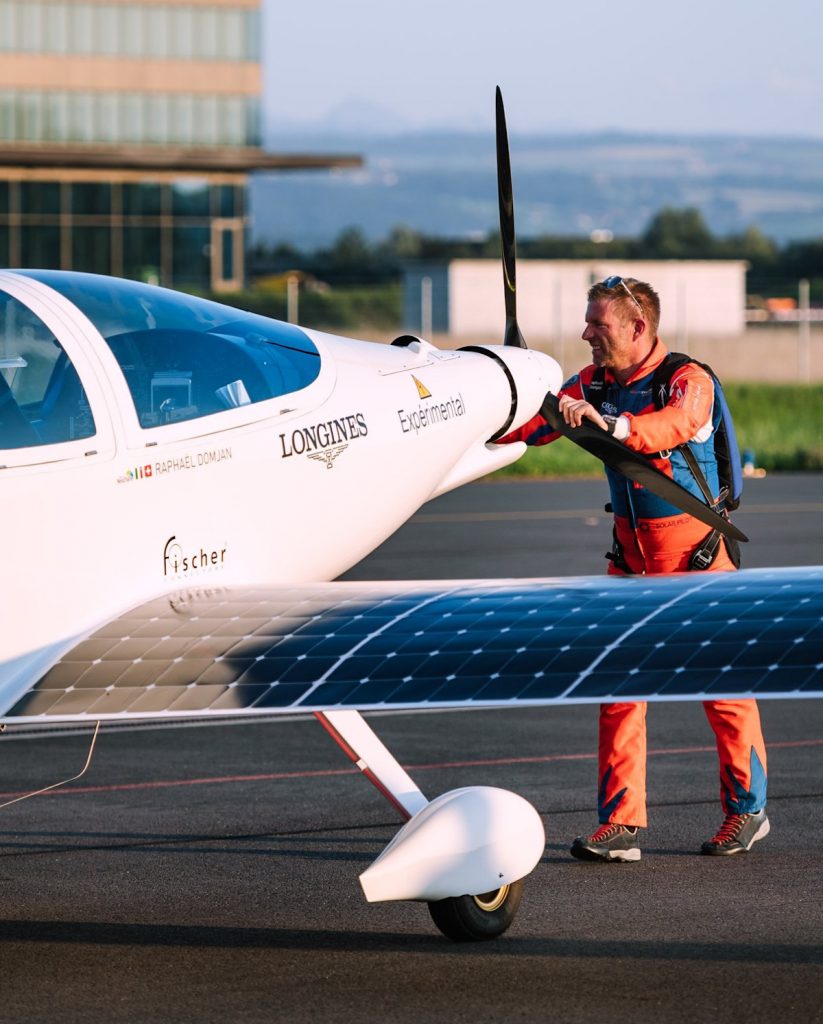 A Head of State flies electric for the first time
On Tuesday 14th September 2021, H.S.H. Prince Albert II of Monaco became the first Head of State to fly electric when he flew on board the ElektroPostal team's Pipistrel Velis, accompanied by Raphaël Domjan, our pilot.
Raphaël and the Monegasque monarch took off from Nice-Côte d'Azur airport for a thirty-minute flight without CO2 emissions or noise over the Principality.
On alighting from the plane, H.S.H. Prince Albert II of Monaco was delighted with the flight: "It is fantastic to be able to fly without emitting CO2. The development of electric aviation must continue so that tomorrow's commercial flights regularly incorporate this type of renewable energy."
Raphaël Domjan, for his part, was smiling broadly: "It was a bit stressful, but this first flight by a Head of State in an electric plane sends a strong message to the leaders of the world. H.S.H. Prince Albert II of Monaco has paved the way for the world's Heads of State to take note of the possibilities of electric aviation. I hope that this flight will make them aware of this new mode of travel without CO2 emissions and that other Heads of State will follow."