The fuselage comes home
Having passed the load test, the upgraded fuselage is back in Payerne and the team is busy reassembling the plane and preparing it for the first round of test flights scheduled for April.
To begin with, SolarStratos will undergo low- and then high-speed taxi tests with the solar panels connected, before taking off armed with a new permit to fly issued by the Federal Office of Civil Aviation.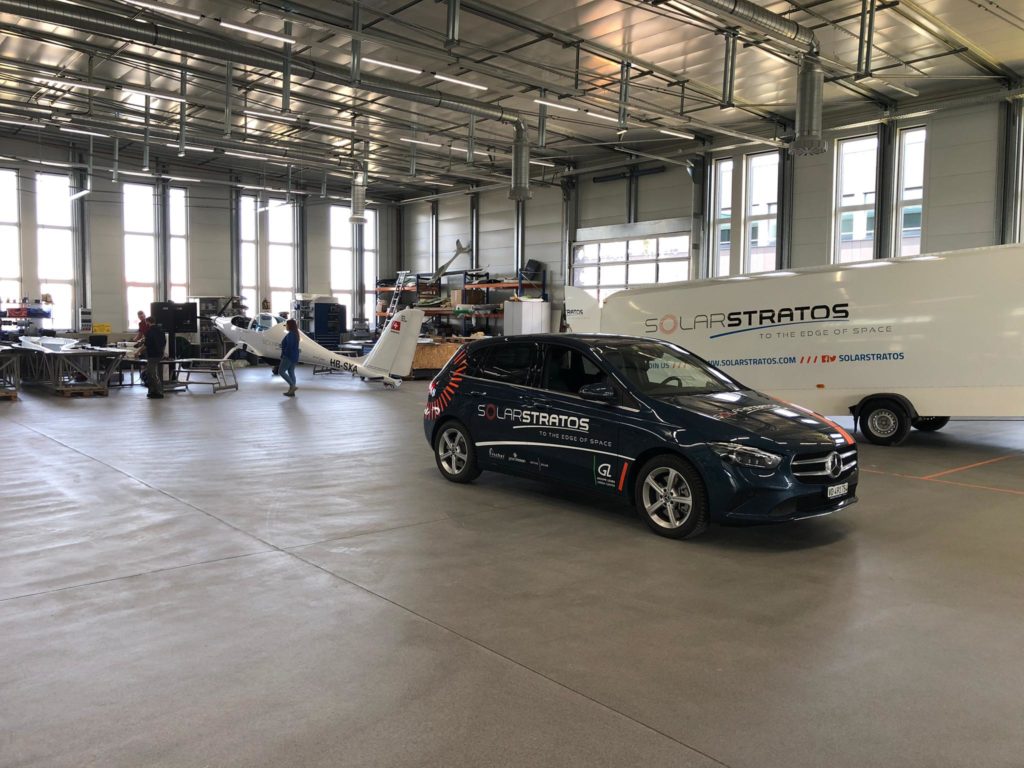 An even bigger and better welcome!
During the winter, the SolarStratos team spent time improving the interior of the Payerne hanger to make the base even more welcoming to visitors.
The team has increased the visibility of partners and sponsors who support the eco-adventure on a daily basis by making their branding much more prominent and outside, they have installed electric vehicle charging terminals courtesy of official supplier, Green Motion.
Thank you so much Green Motion for your unwavering support!
Mission Control Center
A Mission Control Centre was planned from the very beginning of the SolarStratos eco-adventure and against the backdrop of last year's successful flights and in view of the forthcoming resumption of regular flights, the time has come to launch it.
Positioned at the centre of operations at the Payerne base, the Mission Control Centre will allow the flight management and technical teams to follow the SolarStratos flights in real time.
The Mission Control Centre is portable and is fully equipped for operational flight management, with two 65" screens and a virtual cockpit.
Voiture aux couleurs de SolarStratos
Thanks to our official supplier, the Leuba Group, Raphaël Domjan is driving a new Mercedes EQA 250 (rechargeable electric / plug-in), branded SolarStratos!
A huge thank you to the management of Leuba Group for your unconditional support!