Fully charged and ready for action
SolarStratos kicked off 2021 with renewed energy! Despite the pandemic and current health measures, the entire team was able to meet via video conference to review the achievements of 2020 and to prepare and plan for the coming months. Top of the agenda was the resumption of test flights in the spring and the ongoing training for Raphaël Domjan, our pilot and man behind the project.
A more efficient aircraft
Our solar aircraft is currently with our partner, ElektraSolar, in Germany, where it is undergoing some improvements ahead of the next round of test flights. By enhancing the aerodynamics and increasing battery life, it should be possible to reduce the total weight of the aircraft while ensuring maximum safety. Quite a challenge for our technical team!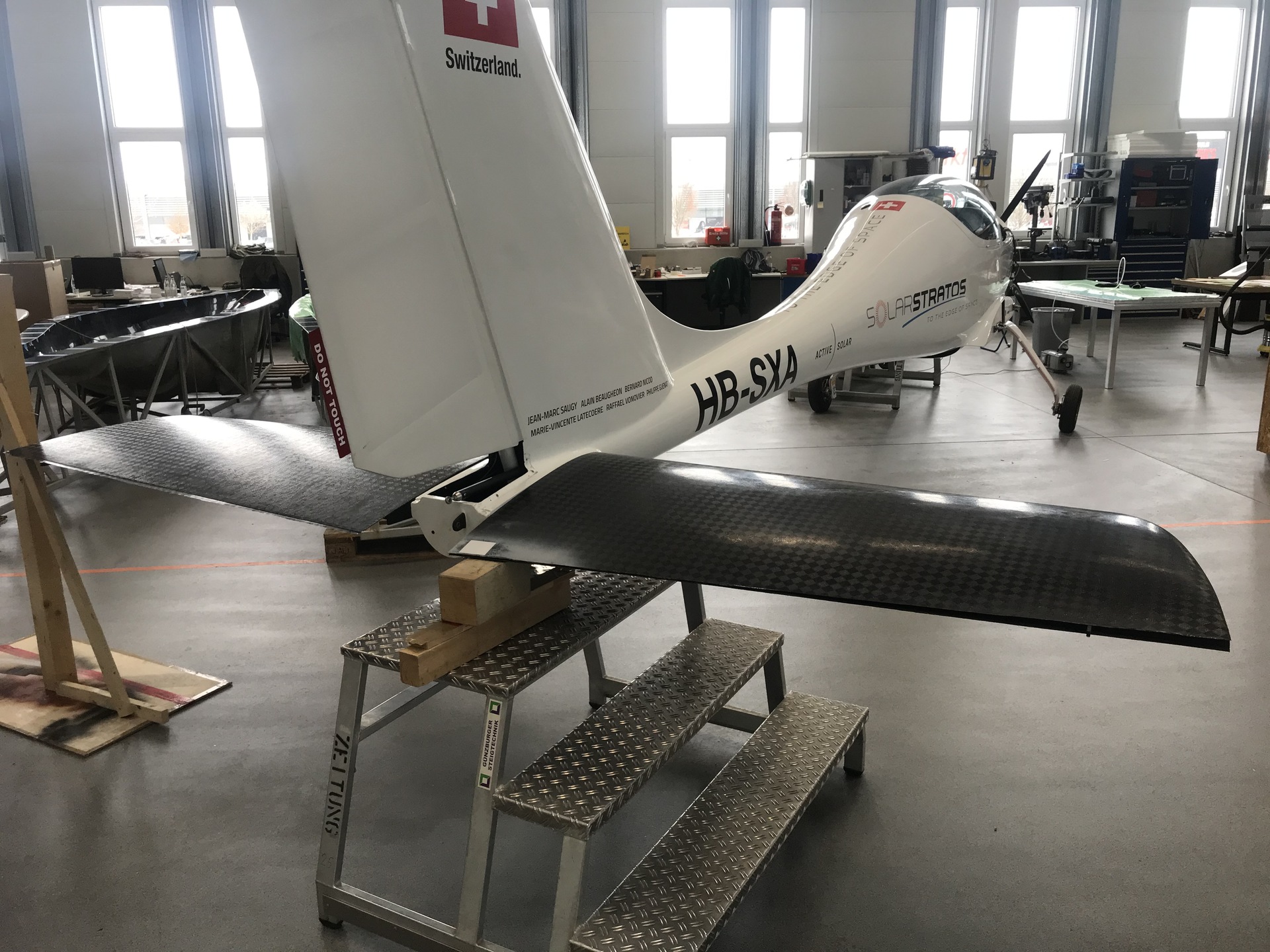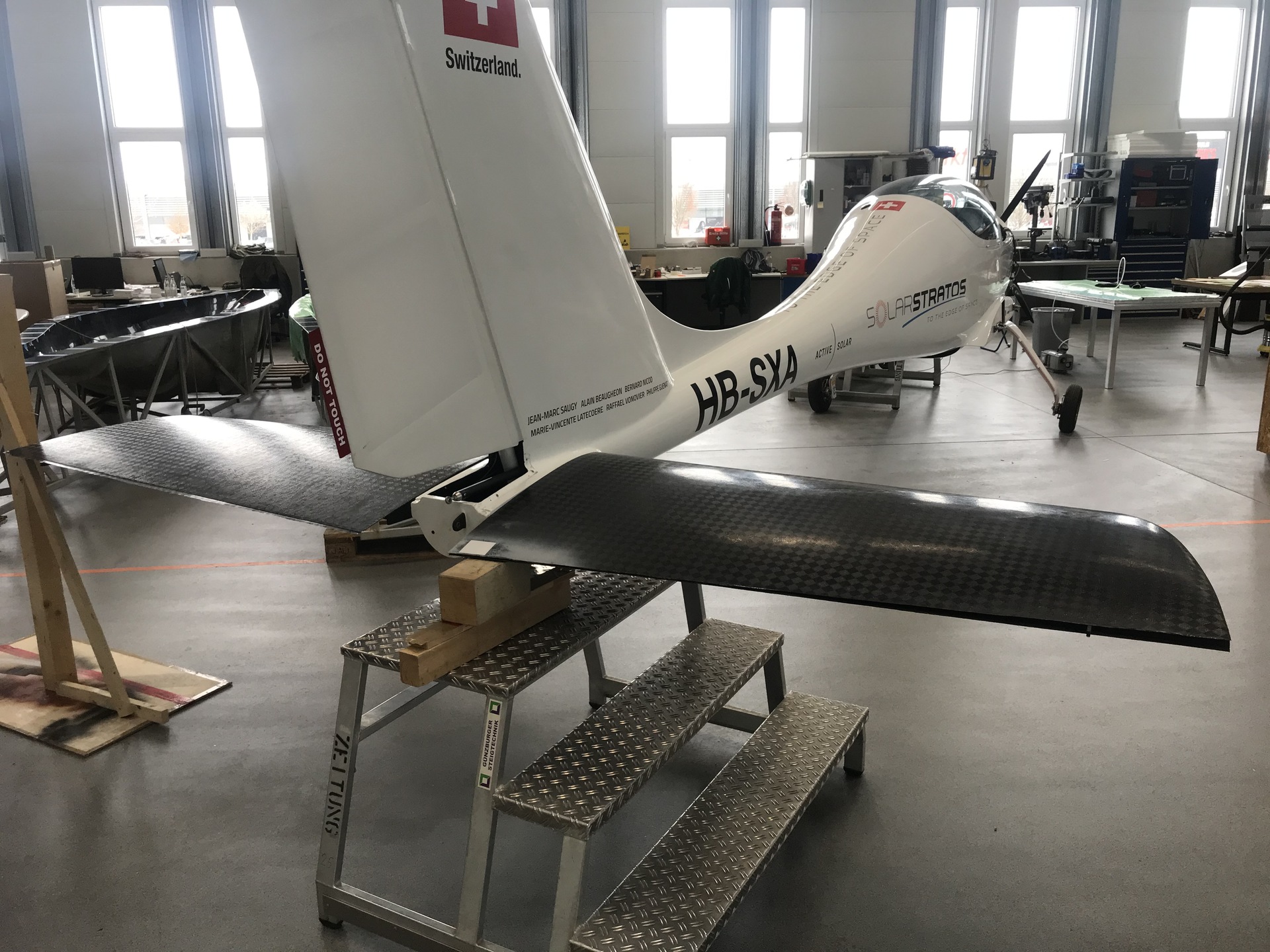 New electrical circuit
SolarStratos will be equipped with an upgraded electrical system and new batteries. These modifications will allow more power from the batteries and will improve their heat management.
In addition, a new display providing more details to the pilot on the general conditions of the electrical system, will be installed in the cockpit.
Come and find us at EXPLORiT
Il y a quelques semaines, nous vous annoncions l'incroyable opportunité pour la Fondation PlanetSolar et l'aventure SolarStratos de rejoindre EXPLORiT et d'y installer un stand permanent. C'est chose faite.
Dès le mois d'avril, les visiteurs auront la possibilité de retrouver l'histoire du premier tour du monde en bateau solaire, les projets et éco-aventures réalisés par Raphaël Domjan et son équipe, ainsi que le simulateur de vol avec lequel notre éco-explorateur s'est entraîné pour préparer les premiers vols à bord de SolarStratos.
Le stand abritera également la Fondation Race for Water, qui a repris le bateau PlanetSolar.
Lien vers EXPLORiT : https://explorit.ch/fr/