The SolarStratos team is confident of flying soon
Confidence, assurance, guarantees – these are important words to the SolarStratos team. We always strive to fulfil our promises, however in the experimental environment that we operate in, they are sometimes very difficult words to live up to. On the one hand because we are trying to achieve something exceptional, something never before accomplished and on the other, because we sometimes have to rely on resources outside of our project (and sphere of control) that have the potential of making us waste a lot of time…
Here is the good news: after a very busy year of waiting, our SolarStratos aircraft is almost ready to fly again. The fuselage has been optimised and mounted with a new trim. The electrical circuit has also been optimised and made lighter. And the new wings are being built and will be assembled in the coming weeks.
"The whole technical team has worked very hard, everyone has been extremely positive and supportive," said Raphaël Domjan, who is more impatient than ever to get back behind the controls and airborne. But before he can do that, the plane will be handed over to test pilots Damian Hischier and Miguel Iturmendi.
The team will of course keep you up to date with developments and dates for the first flight.
A new propeller
The aircraft has been fitted with a new 170cm propeller, 30cm longer than the original prop. It is better adapted to high altitude flights and will offer better propulsion.
Sustainable mobility
From the 20-24 September, PlanetSolar Foundation director, Raphaëlle Javet and SolarStratos eco-explorer, Raphaël Domjan, attended the International Meetings of Sustainable Mobility in Saint Tropez to present the Foundation's 'Pioneers and Adventurers of Solar Energy' exhibition.
Raphaël was invited to participate in a round table on the topic of 'Sustainable Air Mobility issues' alongside representatives from the French Riviera airports, HoverTaxi and Euro Airship. This was an excellent opportunity to position SolarStratos and solar electric aviation at the heart of aeronautical development.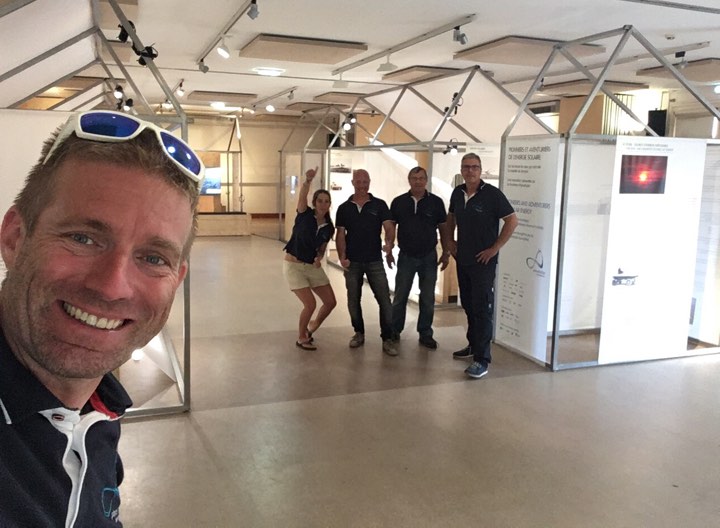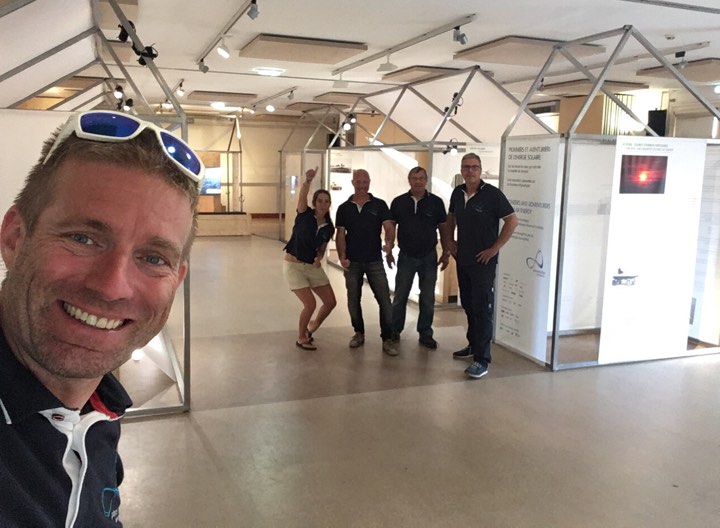 France 2 interviews Raphaël
Raphaël was a guest on 'Télématin', France 2's morning show, on 20 September to speak about the International Meetings of Sustainable Mobility. He was interviewed in Saint Tropez at the 'Pioneers and Adventurers of Solar Energy' exhibition by Laurence Beauvillard and took the opportunity to highlight the evolution of electric and solar vehicles, including the boat PlanetSolar, and of course the SolarStratos adventure with its many challenges and hazards.