The SolarStratos base, functional and welcoming
SolarStratos HQ is located at the heart of the Payerne air base, it is functional, welcoming and well adapted to the needs of our eco-adventure. We can take care of our stratospheric solar aircraft while offering other interesting opportunities.
"The base was built in 2015. It houses our plane, the flight simulator that Raphaël Domjan uses to train, plus a workshop. It also has an area for us to comfortably receive our partners, media and groups of visitors and to organise our work sessions," explained Roland Loos, SolarStratos CEO.
"Our operational base is of paramount importance; it is both a communications tool and an opportunity to bring guests closer to the aircraft. There is a technical area and an area dedicated to receiving guests which has a photo exhibition of solar vehicle on display in partnership between the PlanetSolar Foundation and SolarStratos.
Since the beginning of our eco-adventure, we have sought to stay close to the public. Our partners are also regularly invited to Payerne and the feedback from their visits is usually very positive. Entering the base and seeing the plane is always a magical moment."
The importance of physical preparation
Reaching the stratosphere in a solar plane is not only a feat of technology, it is also a test of physical ability and to climb to such heights, Raphaël Domjan must be in peak physical condition. To achieve this, he follows an intense sports programme with three to four sessions a week that include swimming, biking, running, climbing and in the winter season, he also cross-country skis.
"I have always needed to move and to do a lot of sport in order to feel good. Our eco-adventure motivates me even more, knowing that I must be in peak physical condition to reach the stratosphere," explained Raphaël.
Raphaël loves flying, it is his passion and with over 200 hours logged annually, he maintains a high level of experience. This will be crucial when it comes to flying in the stratosphere where he'll be able to contemplate the Earth's curvature and to observe the stars in broad daylight!
He mainly flies gliders, large and light aircraft that are as similar as possible to SolarStratos, but he also jumps at the opportunity to fly a helicopter or to leap out of a plane with a parachute. His preferred flight paths are over Yverdon-les-Bains and Colombier.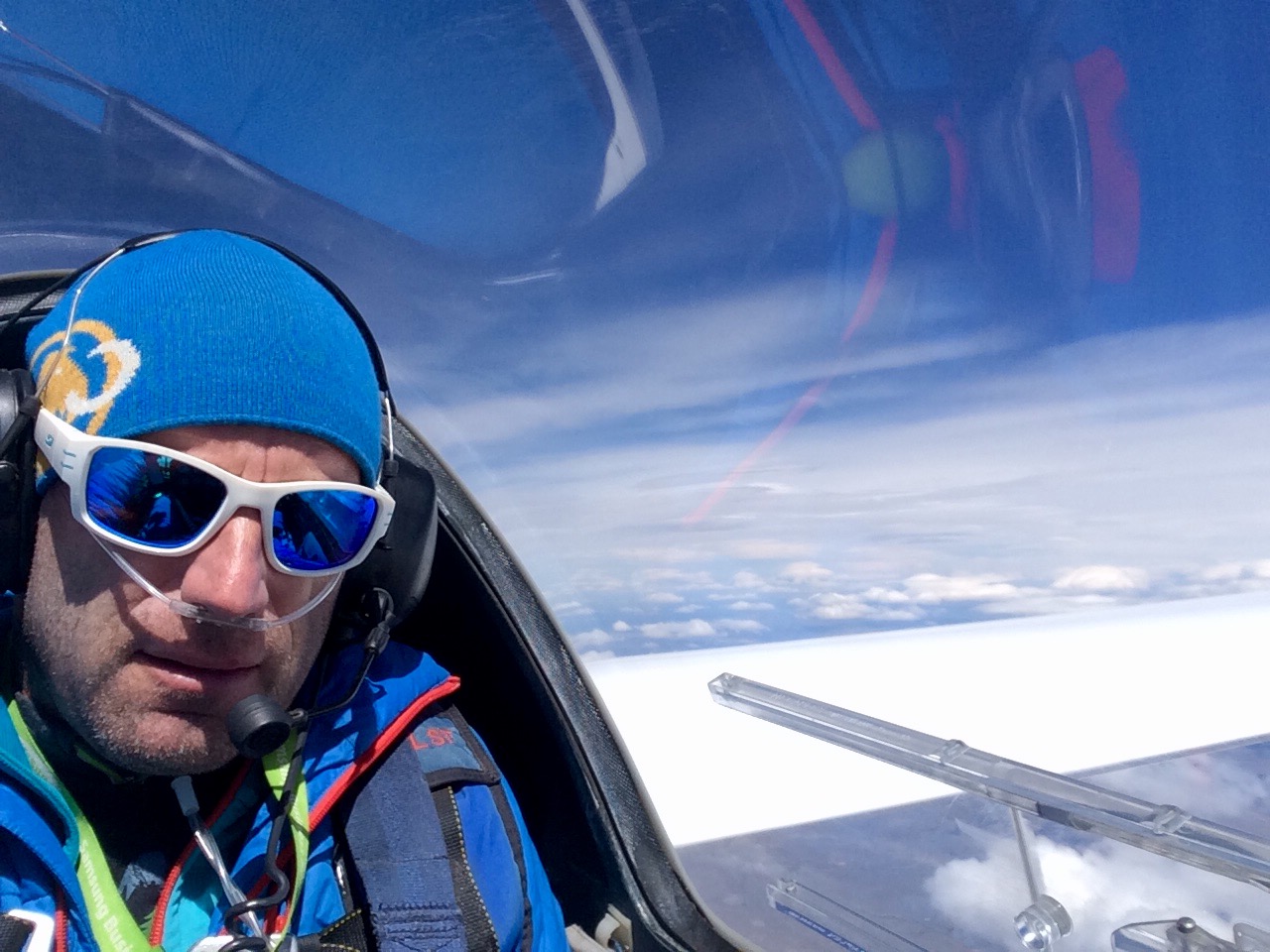 New – SolarStratos on Linkedin
With over 25,000 followers on Facebook, Instagram and Twitter, we thought we'd expand our network even further and have just launched SolarStratos on LinkedIn. This social network needs little introduction – it is dedicated to professional and entrepreneurial activities and is therefore of value to SolarStratos. We would be delighted to welcome you to our page and hope to continue to share our eco-adventure with you there – come and join us! https://www.linkedin.com/company/solarstratos-sa/
And for those that would like to find us on our other social channels, please go to:
https://www.facebook.com/SolarStratos – @solarstratos
https://www.instagram.com/solarstratos – #solarstratos
https://twitter.com/solarstratos – @solarstratos