Alyssa Carson explores planet SolarStratos
Alyssa Carson, the American astrobiology student who dreams of going to Mars, visited Switzerland this month to explore SolarStratos. "Your mission is very inspiring because it brings huge innovation to aviation and offers hope to the next generations," she said (in French!) following her visit. She recognised and welcomed the project's mission to communicate and raise awareness around the potential of solar energy, and to offer a new perspective that reduces people's eco-anxiety. By sharing her dreams of the red planet with as many people as possible, Alyssa Carson is also showing how a dream can become reality.
It was a pleasure to welcome her to the SolarStratos base. Thank you, Alyssa, for your enthusiasm and positive energy. We look forward to seeing you soon, in the air, in the stratosphere, or on Mars!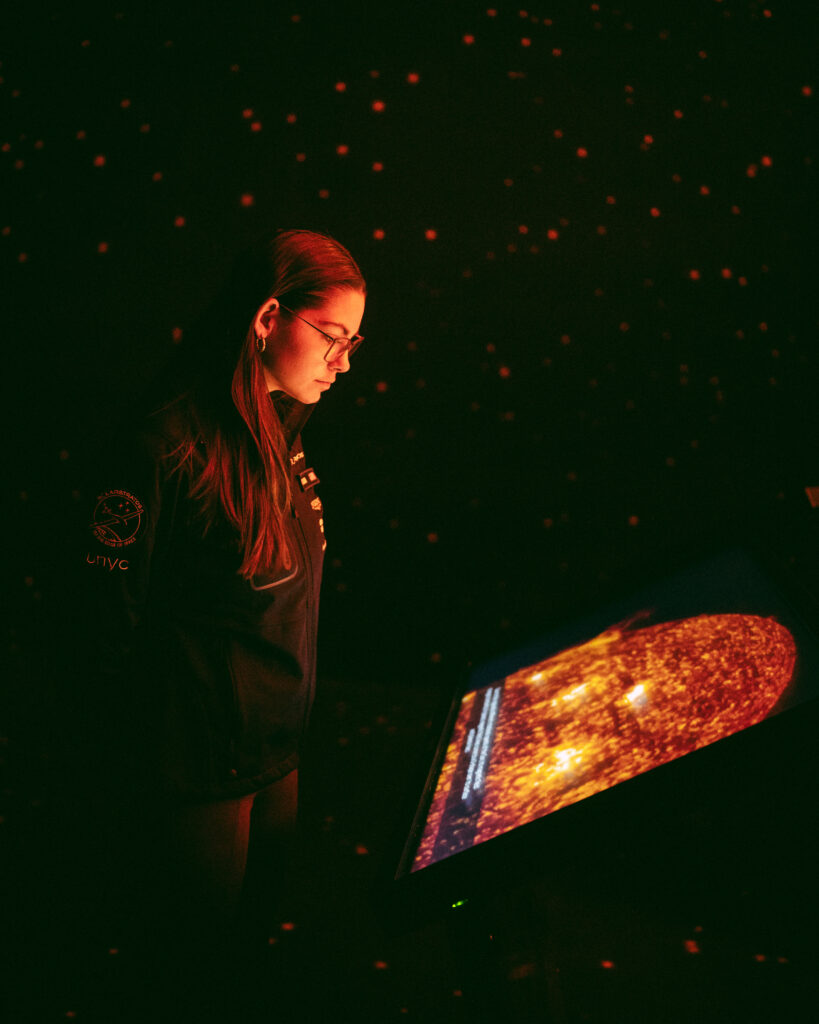 Some memorable firsts for our American guest!
When asked about the highlights of her three-day visit, Alyssa Carson listed all the firsts that she had experienced alongside Raphaël Domjan: "My first flight in an electric plane, my first flight over snow-capped mountains – I really liked the glass door which allowed me to feel at one with the landscape. It was the most beautiful flight I have ever experienced." Raphaël also shared a zero G flight experience with his passenger (in the video footage you can see a smartphone floating in the cockpit!).
Plus, Alyssa was immersed in Swiss traditions with her first cheese raclette and a gift of Swiss chocolate in the shape of planet Mars.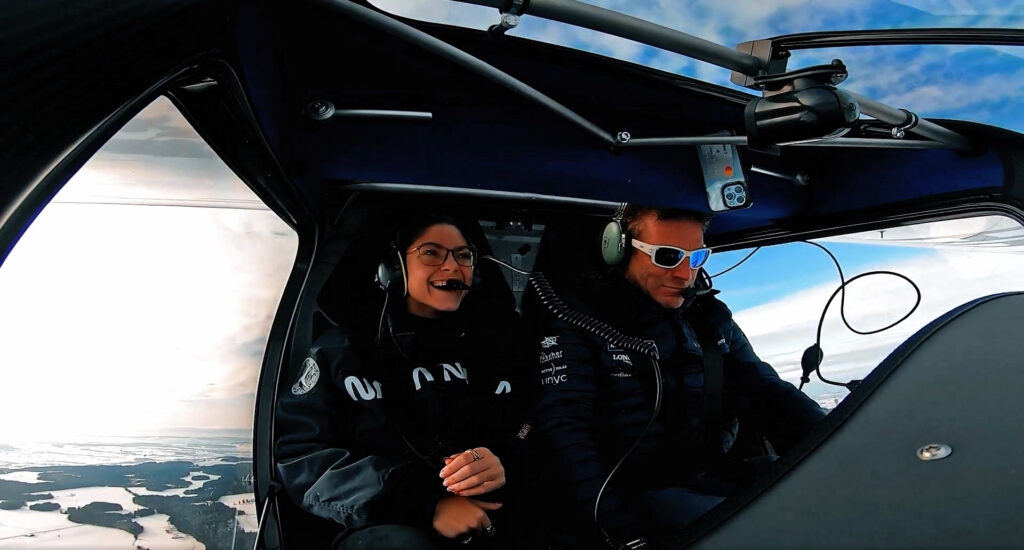 Coverage and influence
Alyssa Carson's visit did not go unnoticed by the Swiss media with several outlets reporting on the young space enthusiast's time at SolarStratos, including those in the German-speaking part of the country (Blick.ch, etc.), while Swissinfo, Le Matin and La Télé reported on site.
The Up To You images published across the SolarStratos social platforms, and shared by Alyssa across her own networks, have been seen around the world. The two videos featuring Alyssa's visit have exceeded 100,000 views. With half a million followers on Instagram and more than 200,000 on Facebook, this aerospace enthusiast is a solid influencer. Check out what we got up to during her stay here: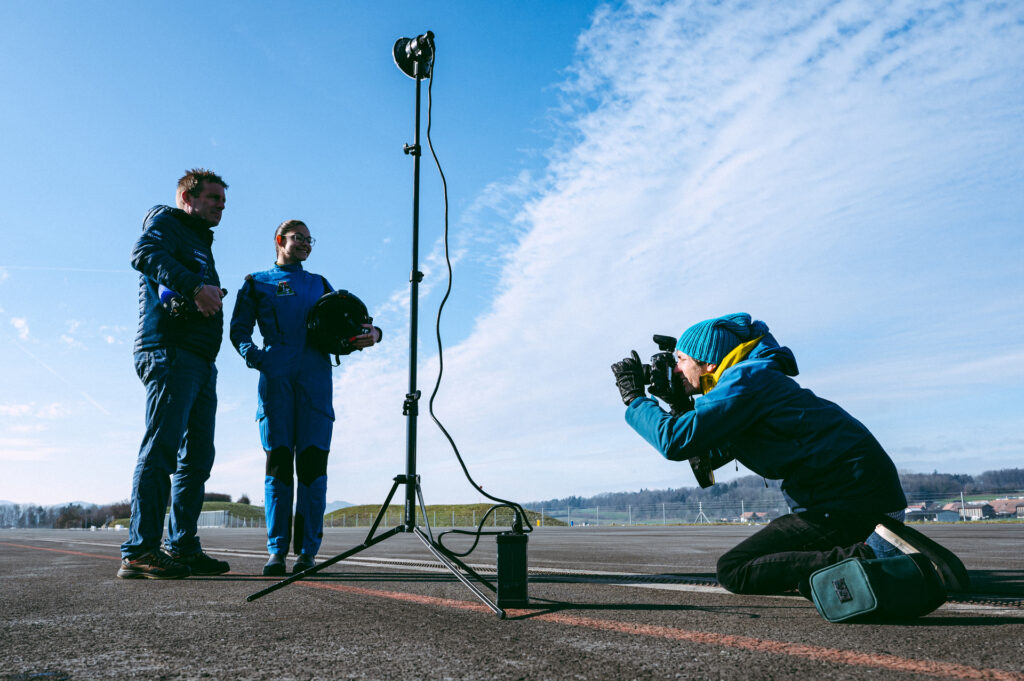 Ready for take-off?
Start the engine!
Preparations towards re-launching HB-SXA for its first altitude record attempts are well underway and the aircraft will be equipped with a new electric motor – solar-powered of course! The parts are arriving in Germany as we write to be assembled and fitted. And multiple other small improvements, such as more batteries in a new layout (photo: the compartment behind the pilot that will house three batteries), are being finalised. "Once this stage is complete, the fuselage will return to Switzerland. SolarStratos will have its wings reattached. And, as soon as possible, will return to the air," explained Roland Loos, CEO of the mission. He also pointed out that all these modifications have been presented to the FOCA for the issuing of a new permit-to-fly. So that we are ready to go as high as possible!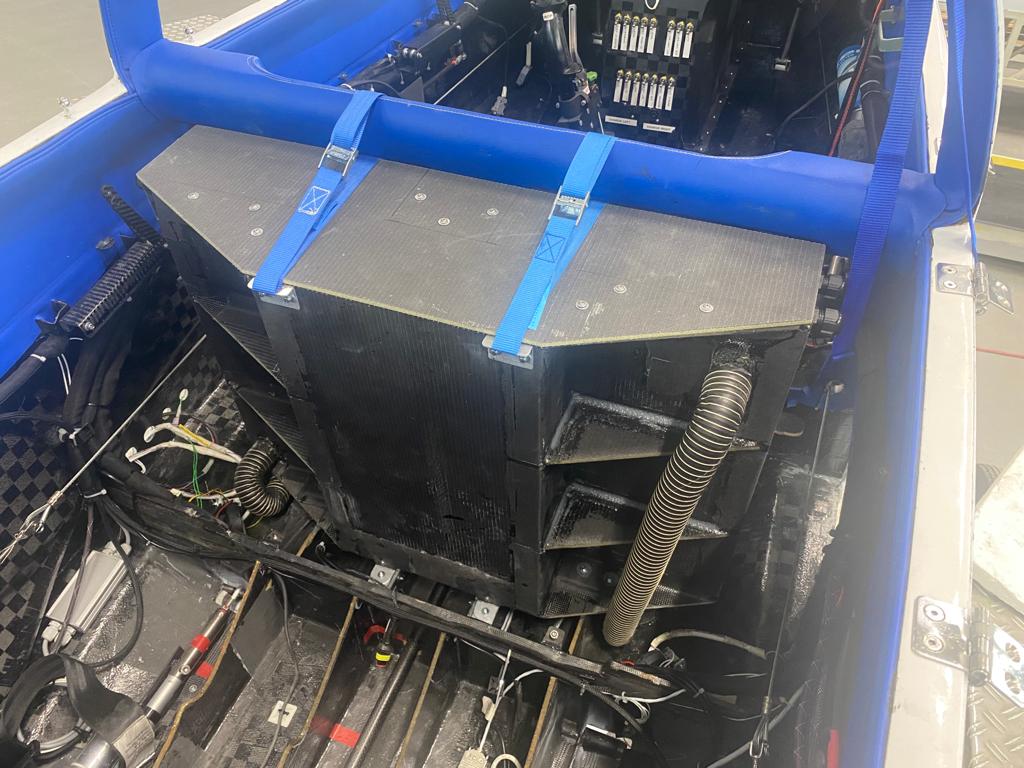 A little bit more technical information?
The engine has a continuous power of 50kW, with possible peaks of up to 70kW. Its weight is about 12kg, and its rotating speed reaches 2000rpm (depending on the variable pitch and the propeller itself). The equation for calculating the blade tip speed puts HB-SXA, at 2000rpm, at a speed of 753km/h or 209m/s. A very important aspect worth mentioning is that if the tip speed approaches the speed of sound (about 340m/s, depending on conditions, temperature, and altitude), the efficiency of the propeller decreases, and it can become dangerous as there is a risk of breakage! That is why the larger the propeller, the slower it must turn.
SolarStratos will be at EBACE and Le Bourget
SolarStratos will attend two major aviation events during the first half of 2023. From 23-25 May, the mission will attend the European Business Aviation Convention & Exhibition (EBACE) in Geneva, and from 19-25 June it will be at the 54th International Paris Air Show in Le Bourget, France. Save the dates!