New Main Partner
Longines and SolarStratos are proud to announce a new alliance that names Longines Main Partner and Official Timekeeper of the eco-adventure. Driven from the outset by a pioneering spirit, the company based in Saint-Imier in Switzerland, has developed watches that through their reliability, precision, solidity, and the technologies used, have contributed to the success of a number of exploits. As SolarStratos embarks on a series of high-altitude flights, having Longines' support in the conquest of the stratosphere using solar energy is invaluable.
Recognised for the reliability of its precision instruments, the winged hourglass brand has accompanied exploration missions to the final frontiers, faced extreme weather conditions, sailed rough seas, and participated in the opening of airways and in setting aviation records. Legendary aviators and explorers, such as Amelia Earhart, Paul-Emile Victor, Elinor Smith, and Howard Hugues, all placed their trust in Longines during their journeys.
Today, Longines remains faithful to its pioneering spirit in teaming up with Raphaël Domjan, the man behind the SolarStratos Mission, and holder of several records achieved using solar energy. The eco-explorer and pilot is delighted with the new partnership with Longines: "We are happy that Longines, a brand that has accompanied so many legendary adventurers in their exploits, is now Main Partner of the SolarStratos odyssey!"
For Matthias Breschan, CEO of Longines, getting involved in a project such as SolarStratos is innovative and full of promise for the new generations: "We want to encourage future generations to surpass themselves, because being a pioneer is above all a state of mind and that is still the case today. Bringing together courage and mental strength makes it possible to overcome obstacles and push back frontiers. We are very happy to be part of this magnificent solar adventure."
SolarStratos would like to thank Longines for their trust and support and looks forward to continuing the eco-adventure alongside them.
We would also like to thank all of our other loyal partners, without whom, our eco-adventure would not be possible.
Press release
Longines website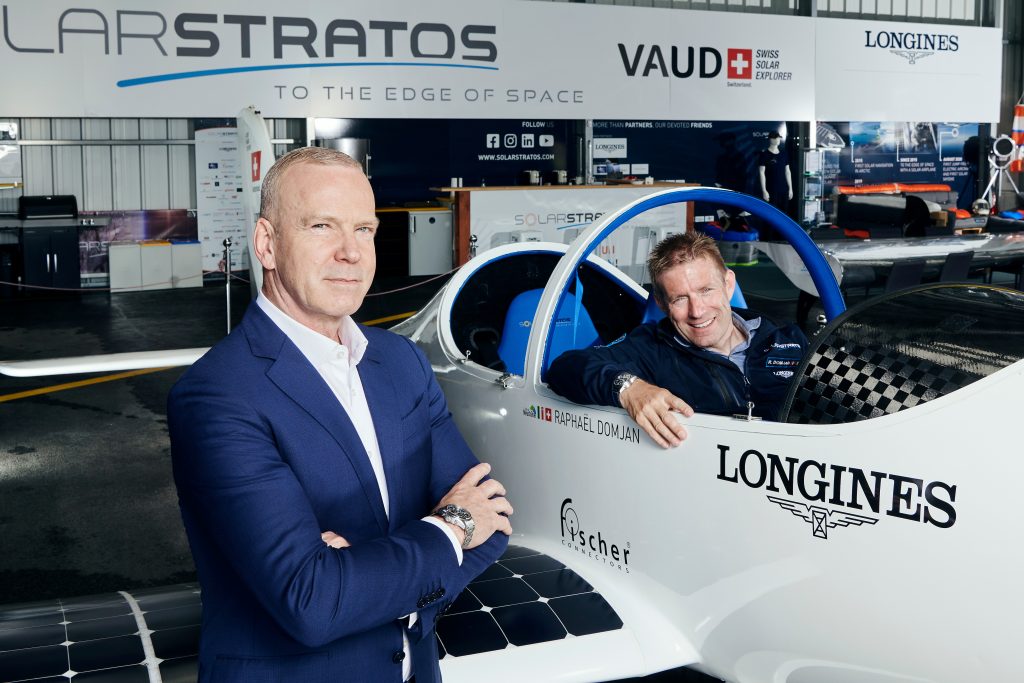 Viva Technology Paris
For four days in June (16-19), the SolarStratos team relocated to Paris to participate in the Viva Technology event, hosted at the Palais des Expositions in Porte de Versailles. The gathering provided a great opportunity to present the project to all sorts of personalities from the political sphere, in particular, Anne Hidalgo, mayor of Paris and Jean-Baptiste Djebbari, French Minister of Transport.
The team was also able to present SolarStratos to a number of eco-adventurers, such as, Bertrand Piccard, the Swiss scholar and explorer and Patrice Franceschi, a French writer and adventurer. An invitation to fly the simulator with Raphaël Domjan rounded of the experience and a good time was had by all.
The Birth of a Dream – Part 1
"The Birth of a Dream", a documentary directed by Stéphane Chopard that tells the story of our eco-adventure from its very beginning, right up until today, was broadcast on RTS 2 a few days ago.
The team, the partners, the innovation, the technology, the ambition, the emotions… The documentary brings together all the elements that make up SolarStratos and presents them in 52 minutes that will make you dream big.
Thank you to the director, as well as all those who contributed to the production and made it possible to film such exceptional images behind the scenes of this great adventure.
Link to the documentary  (Available for a limited time only)
Raphaël Domjan on France Télévisions
Our eco-explorer was invited to contribute to the "We Europeans" show on the topic of electric aviation and its potential for evolution.
You can watch the France 3 broadcast here
Alan and Raphaël unite for a good cause
They share a common passion: adventure. And they are the first to lend their support whenever they can.
Alan Roura and Raphaël Domjan recently joined forces for a 7km trip through Lavaux in support of the ELA Association (European Leukodystrophy Association). This was carried out in collaboration with PEMSA, our loyal partner.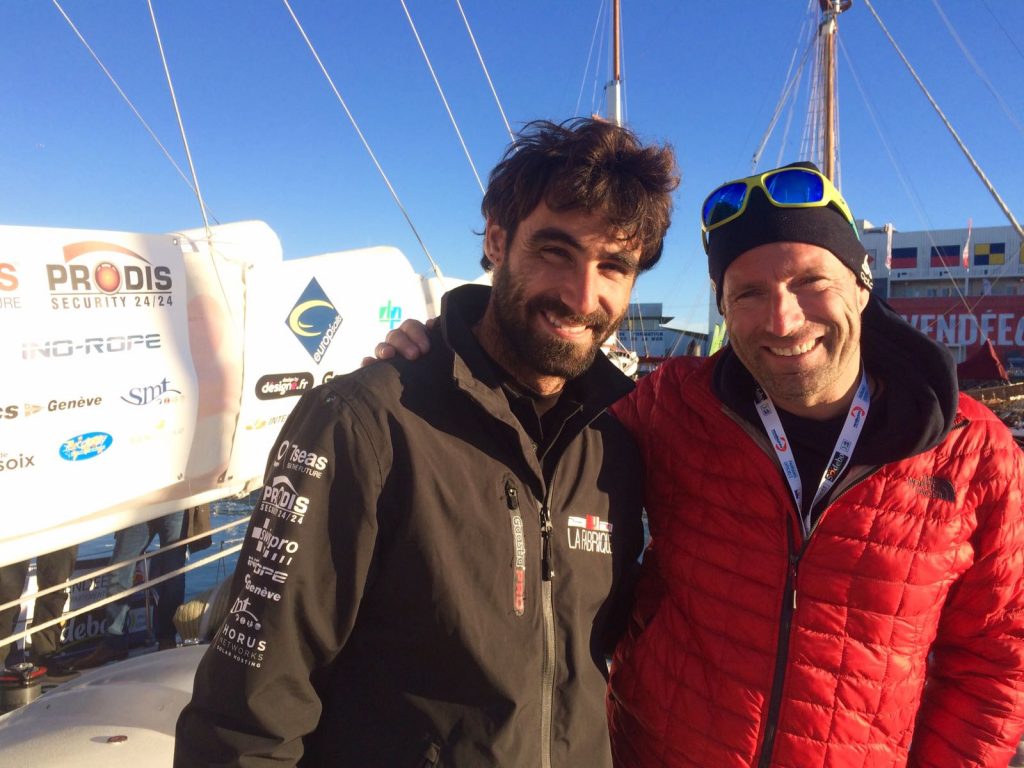 Summer is here!
Raphaël Domjan and the SolarStratos team wish you a beautiful sunny summer!