The fuselage passed with flying colours
In a welcome step forward for the technical team and their ongoing preparations towards getting SolarStratos airborne again, the recently modified fuselage was successfully load tested this month as part of the process of recertifying the aircraft for a take-off weight of 650 kg fully loaded.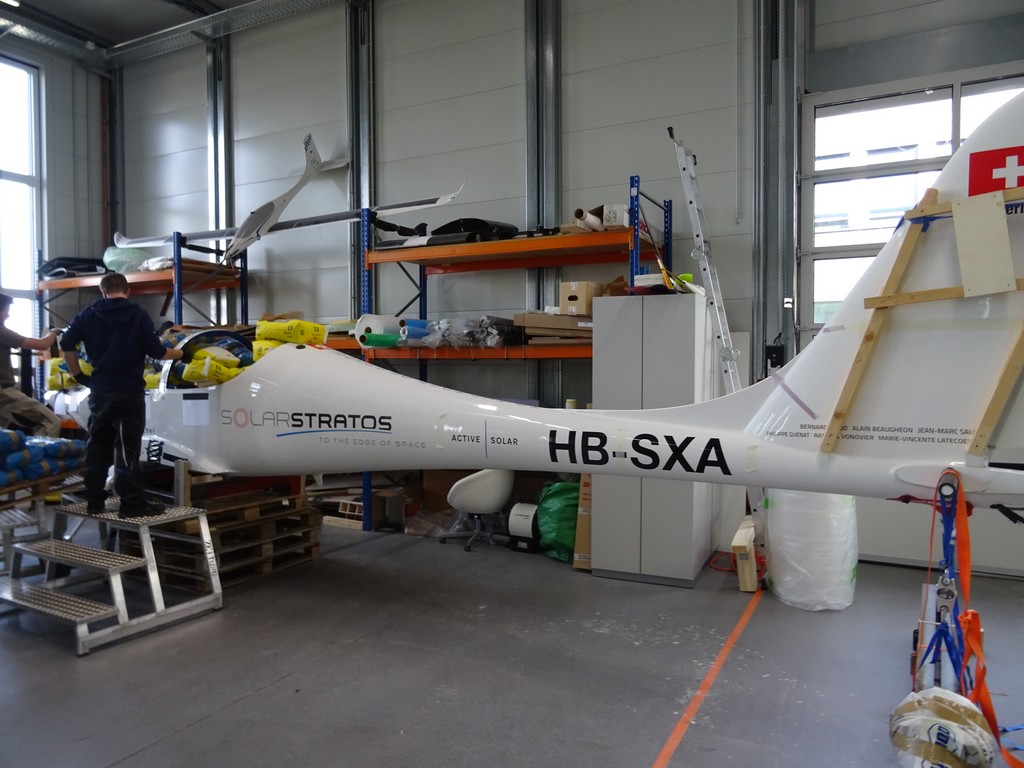 Flight planning
Getting SolarStratos' pilot and mastermind back behind the controls of the aircraft and working towards solo flights is a priority for the group and to this end, the technical team, Miguel A. Iturmendi (test pilot) and Thomas Sandmann (aeronautical engineer), have been working with the Federal Office of Civil Aviation on a detailed plan for test flights in 2021.
SolarStratos is broadcast from Paris to China
Our eco-explorer, Raphaël Domjan, travelled to Paris this month to visit Chinese broadcaster, CGTN (formerly CCTV-9 and CCTV-News) for a discussion on aviation of the future and to present the SolarStratos eco adventure. This was a fantastic opportunity for our Solar plane to travel virtually!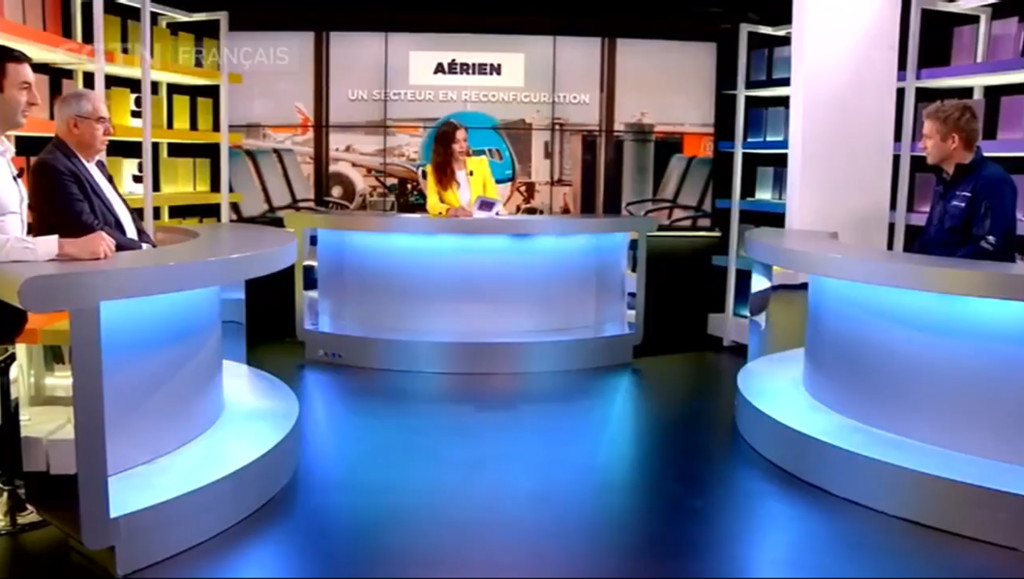 Towards a brighter future
The French expression 'On va vers le beau' translates loosely in English as 'Towards a brighter future' and it is perfectly suited to this time of the year when spring is on the horizon! But that's not all, the maxim is also the name of a programme broadcast on RTS La 1ère, hosted by Jonas Schneiter, that is dedicated to ground-breaking projects emerging from the French-speaking part of Switzerland.
The host invited Raphaël Domjan to present the SolarStratos mission and so it was only natural that they prepared for the show by flying an electric plane! Broadcast is scheduled for March.