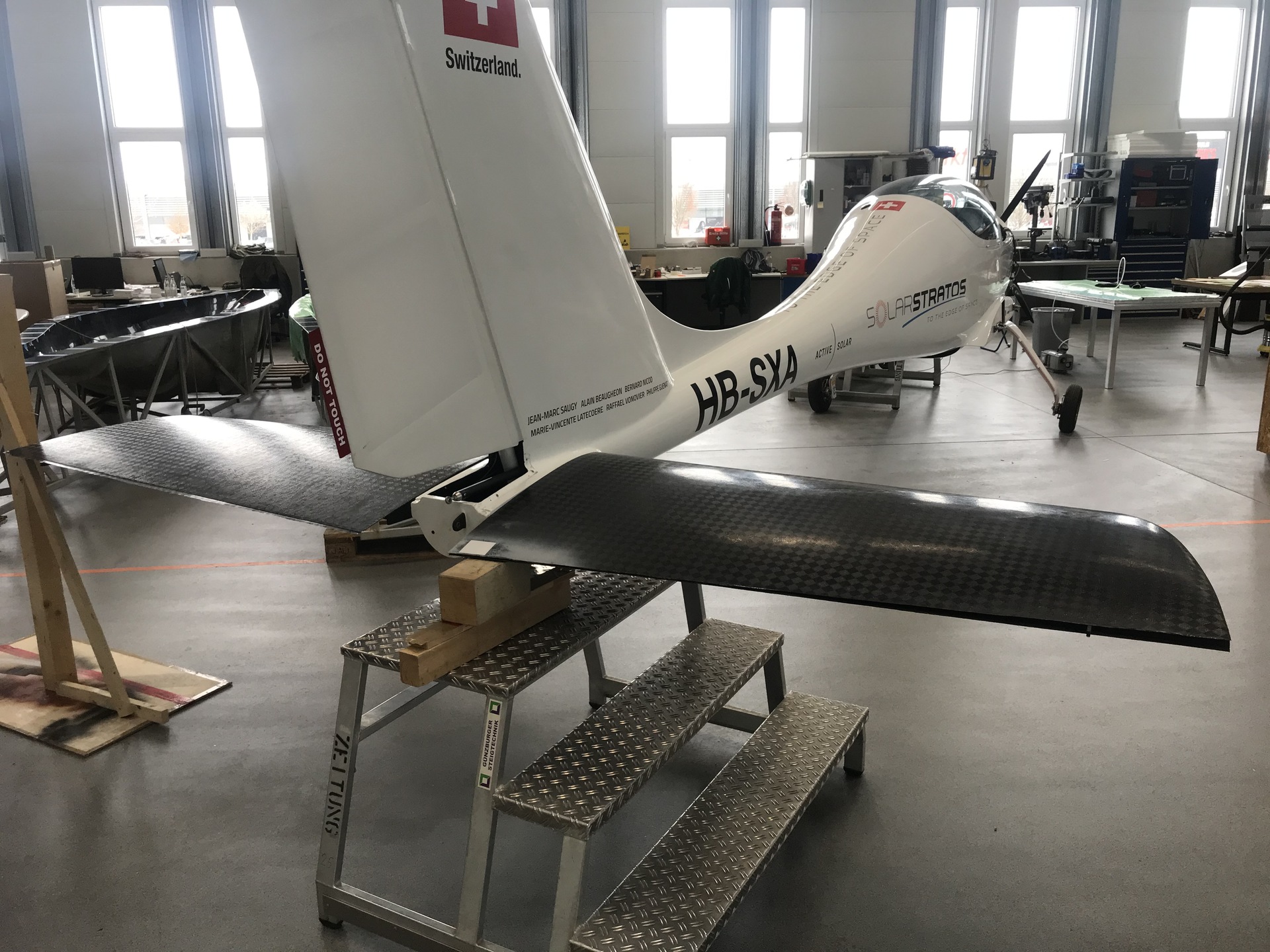 Fully charged and ready for action
SolarStratos kicked off 2021 with renewed energy! Despite the pandemic and current health measures, the entire team was able to meet via video conference to review the achievements of 2020 and to prepare and plan for the coming months. Top of the agenda was the resumption of test flights in the spring and the ongoing training for Raphaël Domjan, our pilot and man behind the project.
A more efficient aircraft
Our solar aircraft is currently with our partner, ElektraSolar, in Germany, where it is undergoing some improvements ahead of the next round of test flights. By enhancing the aerodynamics and increasing battery life, it should be possible to reduce the total weight of the aircraft while ensuring maximum safety. Quite a challenge for our technical team!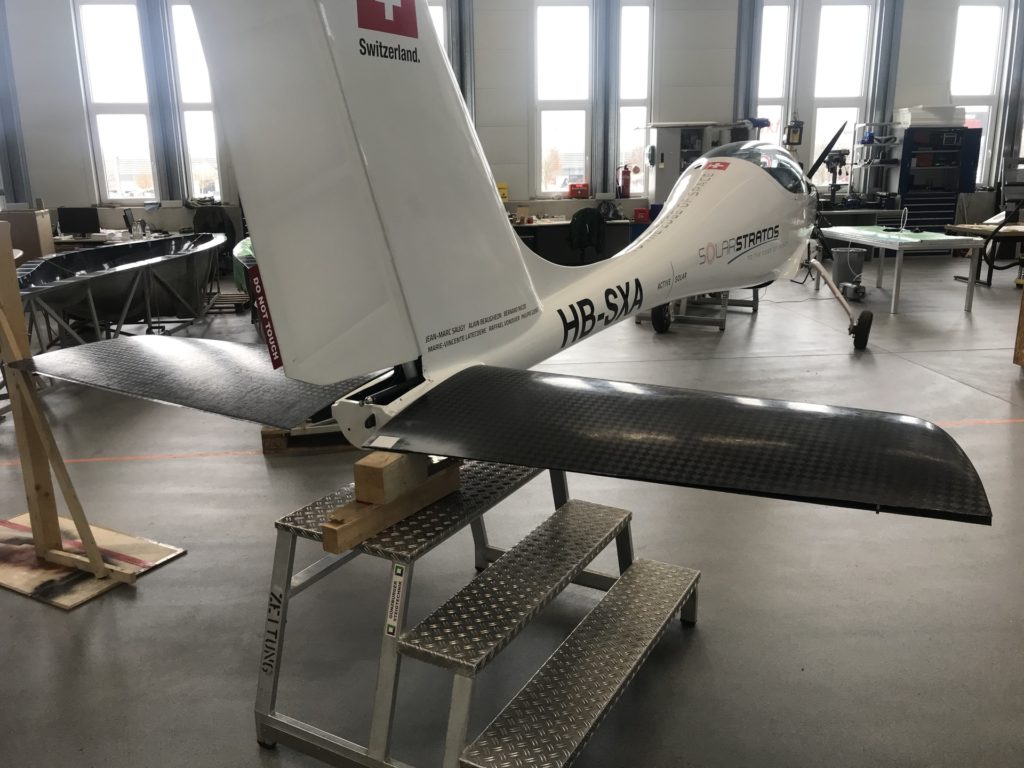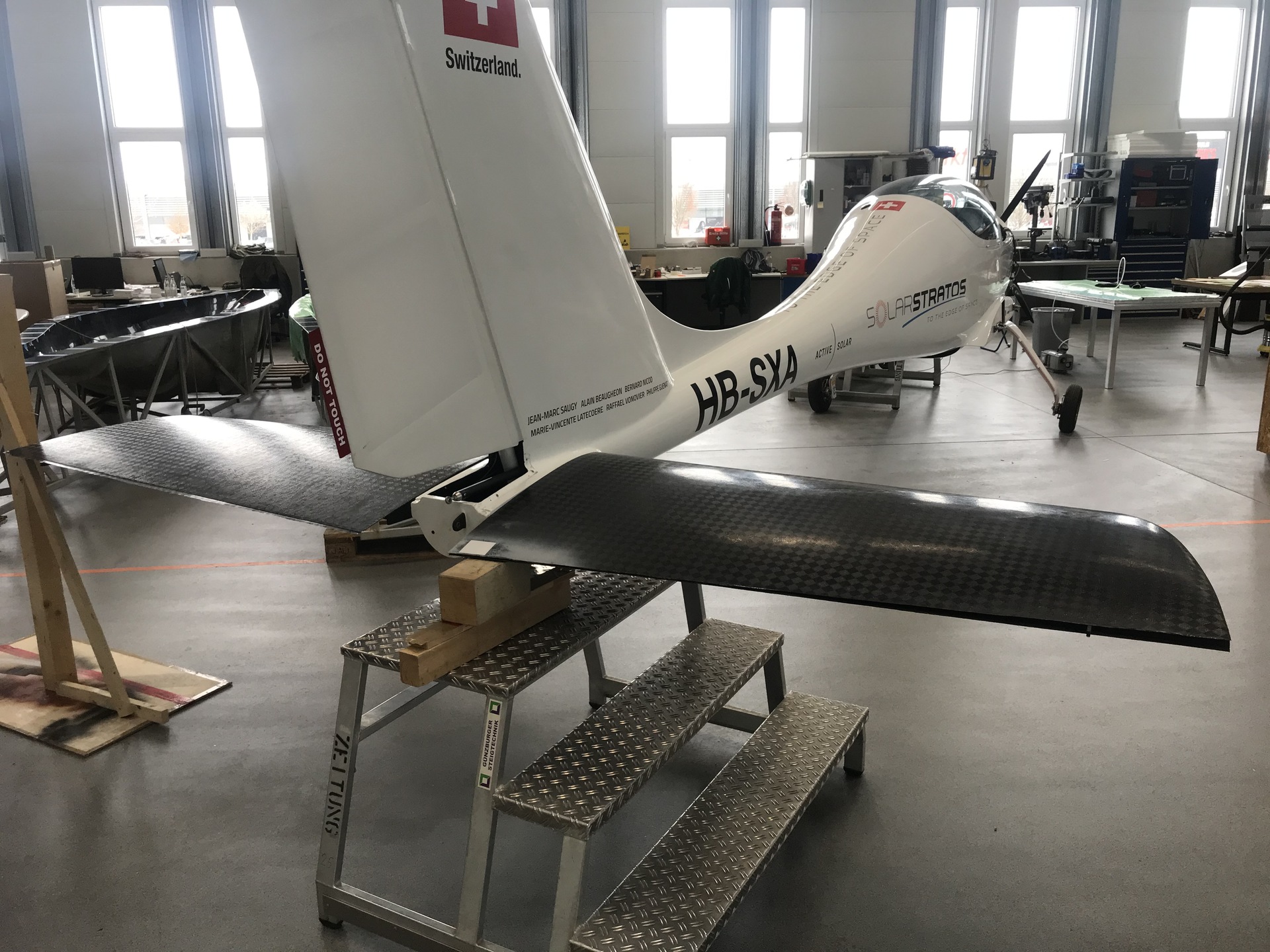 New electrical circuit
SolarStratos will be equipped with an upgraded electrical system and new batteries. These modifications will allow more power from the batteries and will improve their heat management.
In addition, a new display providing more details to the pilot on the general conditions of the electrical system, will be installed in the cockpit.
Come and find us at EXPLORiT
A few weeks ago, we announced the incredible opportunity for the PlanetSolar Foundation and SolarStratos to set up a permanent stand at the EXPLORiT exhibition – well it's done, we're there!
From April, visitors will have the chance to learn about the history of the first circumnavigation in a solar-powered boat and to experience the projects and eco-adventures carried out by Raphaël Domjan and his team. Plus, there will be the added bonus of experiencing the flight simulator that our eco-explorer used to prepare for the first flights aboard SolarStratos.
The stand will also be home to the Race for Water Foundation, which took over the PlanetSolar boat.
Link to EXPLORiT website : https://explorit.ch/