The plane passes the inspection
Our solar aircraft is poised for take-off. With all the modifications at last complete, the technical team made an appointment with the Federal Office of Civil Aviation (FOCA) for the mandatory pre-flight inspection and the aircraft was declared in an 'excellent state of readiness'. The flight safety aspects were approved.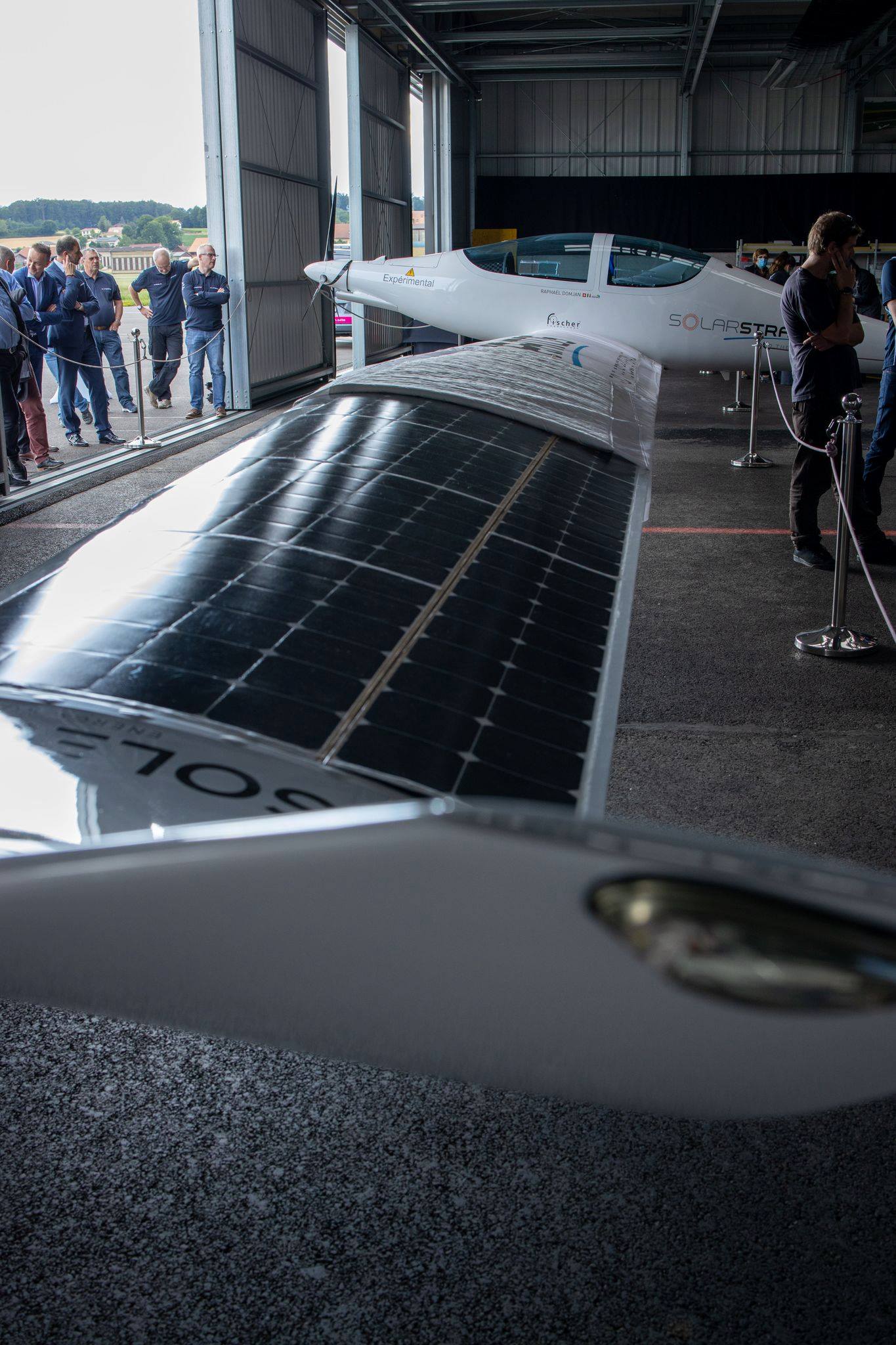 Electrics and engine are tested
With the first flights fast approaching, the electrical system and engine tests are in full swing. Roland Loos, CEO, explains what this entails: "In order to carry out these tests, we have to simulate the reality as closely as possible. To achieve this, we securely attach the plane to a car, we turn on the electric motor and run it at full power for one minute – this allows us to simulate the take-off. Then, we slightly reduce the power in order to simulate the climb. This brings us up to cruising speed which we maintain for 15 minutes. Then it is time for the descent, and we decrease the power until the landing. These tests are of paramount importance, they allow us to test the engine, the batteries and the electronic system to make sure that everything works correctly. The goal is to ensure that the aircraft can fly without interruption to the system."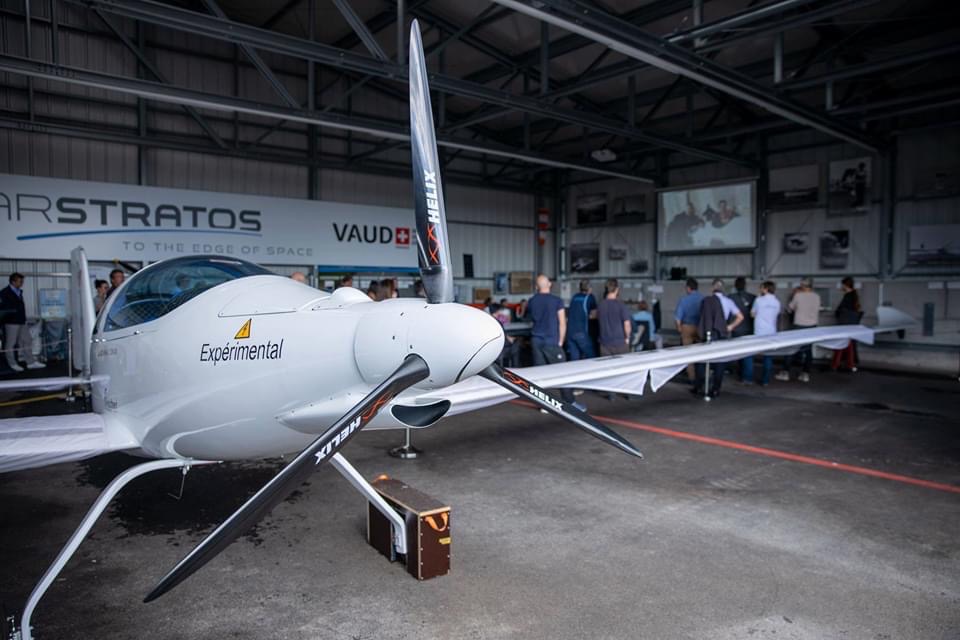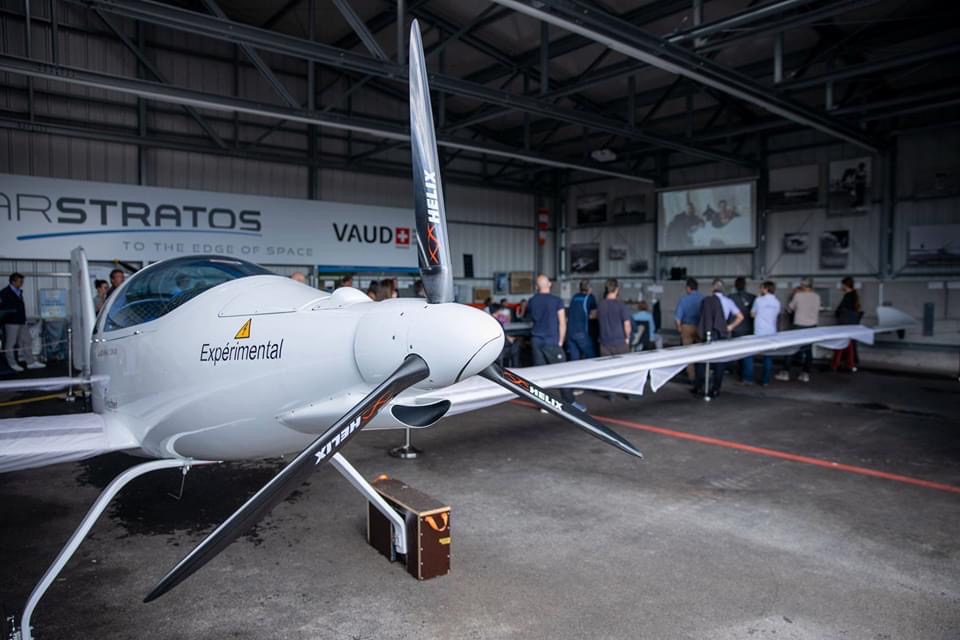 The test pilots arrive in Payerne
Our two test pilots remained at home during the COVID-19 crisis, one in the United States, the other in Germany, but now with the lifting of measures, they have at last been able to join the team in Switzerland. Miguel A. Iturmendi and Norbert Lorenzen arrived at the Payerne base a few days ago and are busy finalising their pre-flight preparations alongside Raphaël Domjan, Roland Loos and the SolarStratos team.
Our loyal partners
"Our eco-exploration would not be possible without you! Thank you for being at our side and for supporting us!" Raphaël Domjan was effusive with his heartfelt thanks at the team's traditional bi-annual evening in honour of the loyal partners of SolarStratos. The team welcomed the wider SolarStratos family to the Payerne base – in accordance with precautionary measures – for a happy evening which was well received after such a difficult period.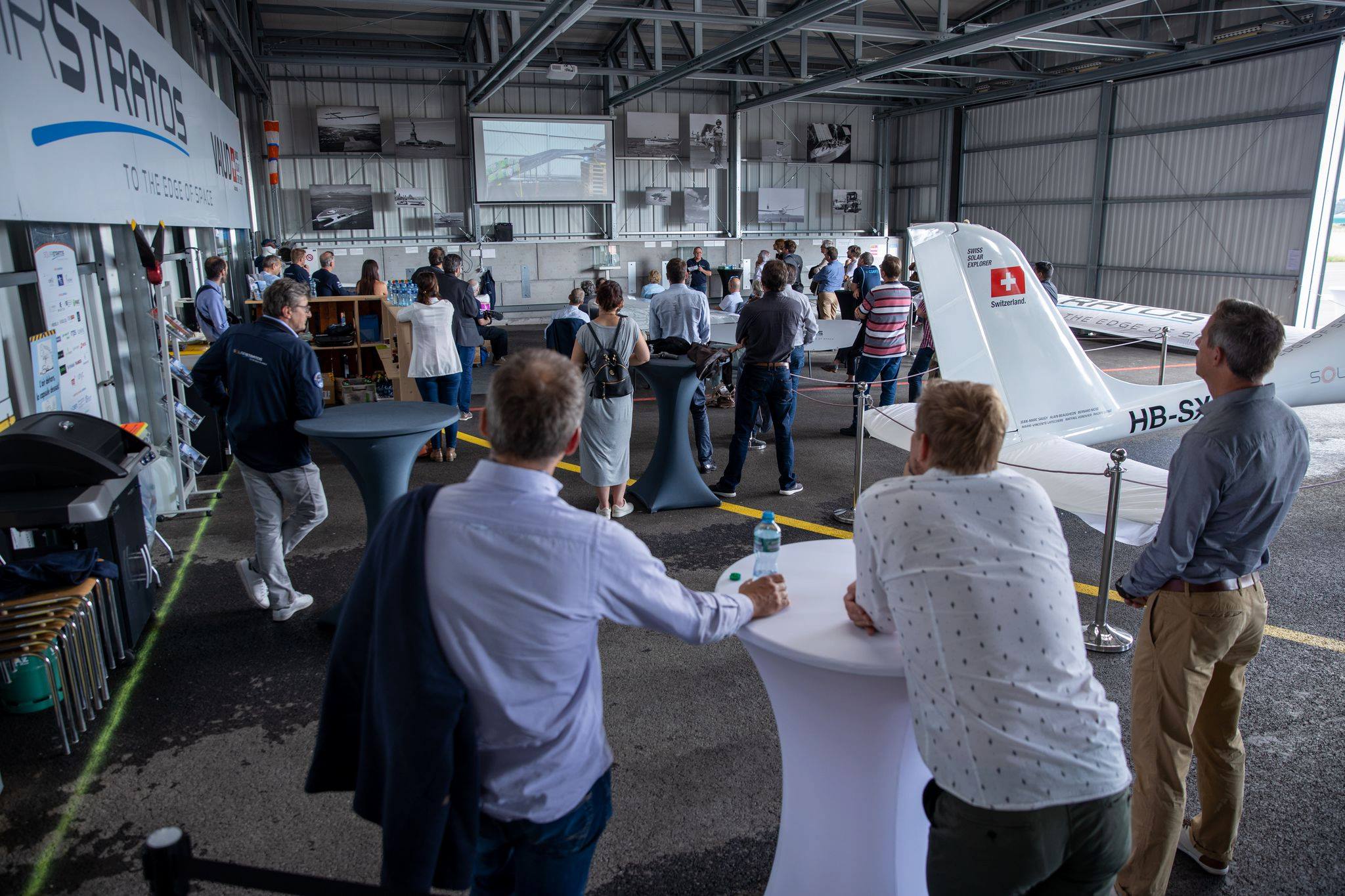 Stratospheric staging
The Payerne base was recently transformed into a movie set for a shoot produced by our photographer, Fred Merz, for our partner Planzer! Picture our eco-explorer decked out in his space suit driving a truck branded SolarStratos! Great stuff! Many thanks to Planzer for their support and the visibility they are giving us across Switzerland.