High altitude flight, at 26'000 feet, to test oxygen system of our SolarStratos aircraft. Thanks to #GVVN et #Skyguide. #SolarStratos #Suisse #Neuchatel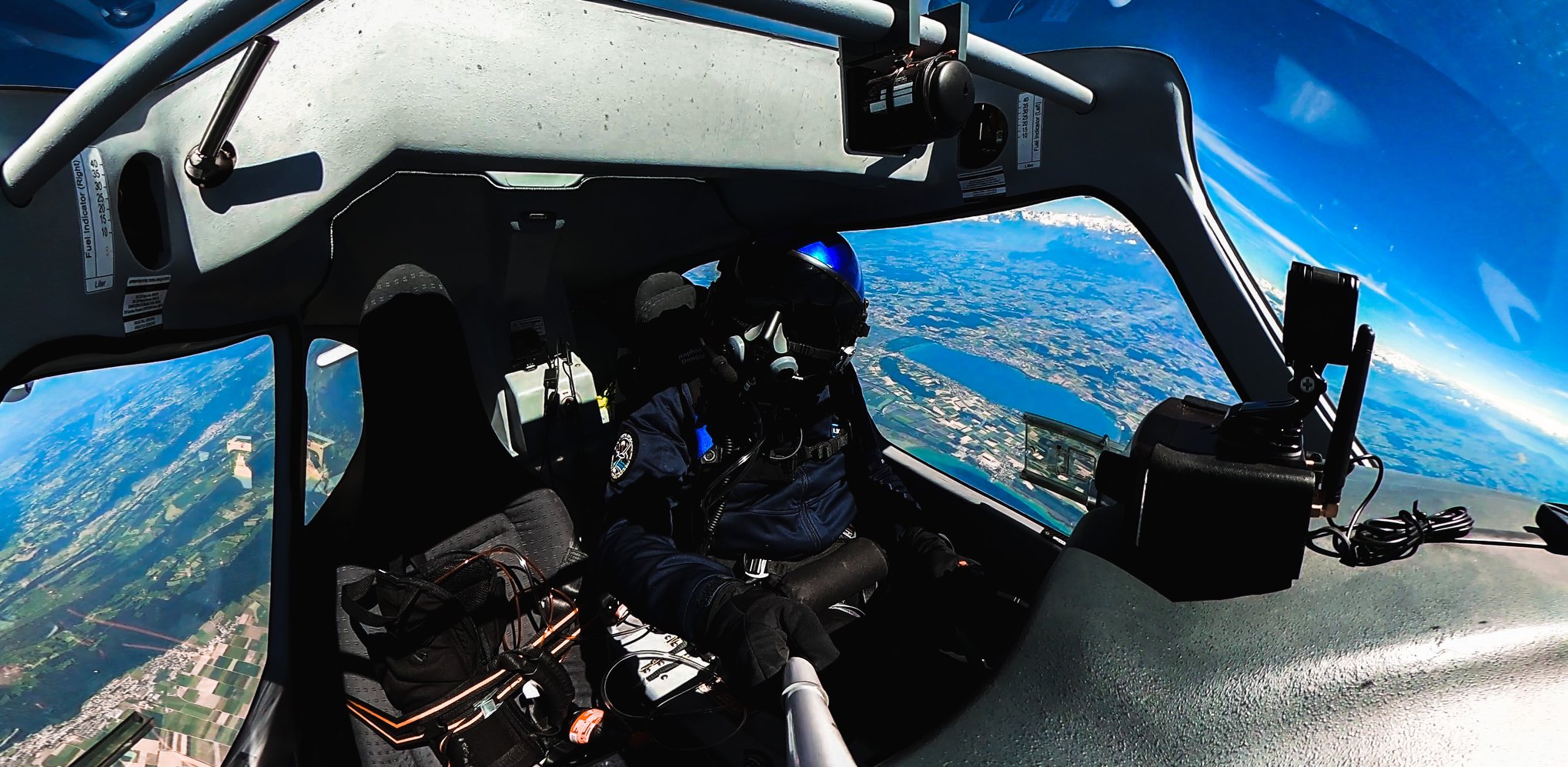 The wings are ready
We are counting the days until we can fly again! The solar cells have been fitted to the wings and the wings are at the base in Payerne and are currently being attached to the plane. It is a matter of time before we can at last prepare for take-off!
Jean-François Clervoy: "For the Swiss, the sun is their ocean!"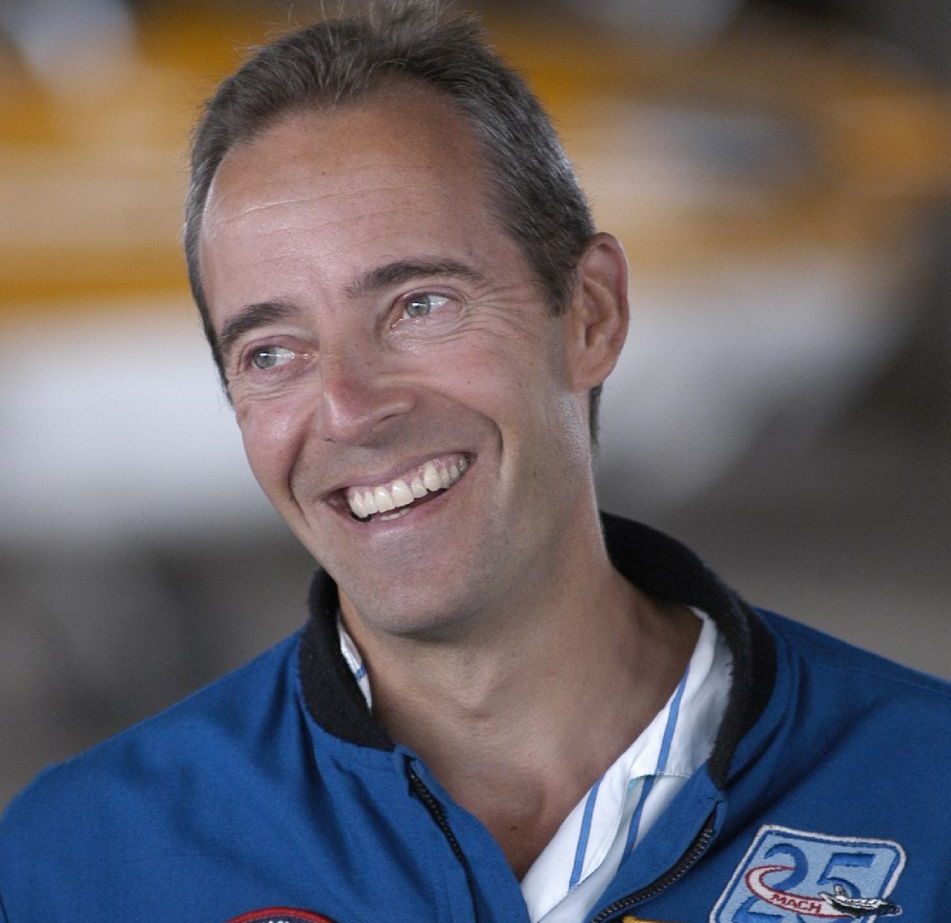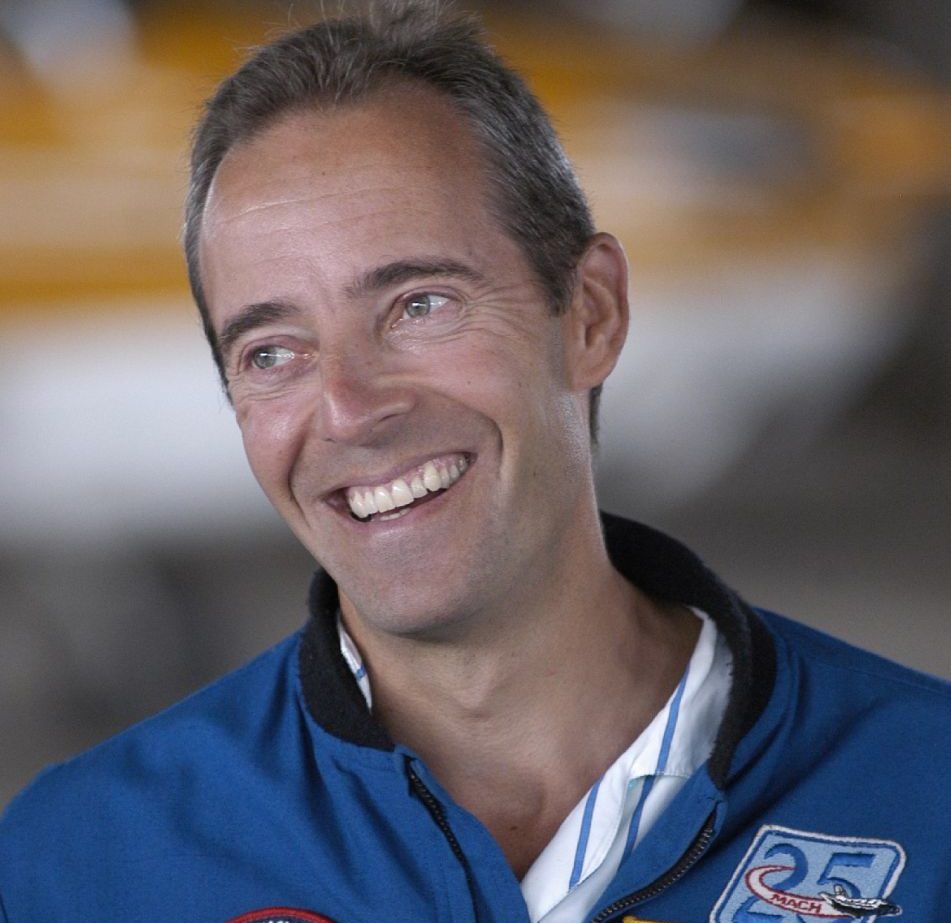 Jean-François Clervoy, French astronaut and godfather to the SolarStratos project, travelled to space three times with NASA between 1994 and 1999. He gives us his take on the stratospheric eco-exploration project led by Raphaël Domjan.
"I got to know Raphaël at a scientific conference in St. Tropez," he recounts.
"Our rapport was immediate, and I was fascinated by his project from the start. You Swiss are incredible!
"Putting sailing around the world aside (wind is a form of solar energy), there are only three people in the world who have managed a circumnavigation powered exclusively by the most modern renewable energy systems. All three are Swiss and all three have used solar energy: Bertrand Piccard, André Borschberg and Raphaël. You have imagination, ideas and the will to execute them. It's fantastic!
"The sun is the ocean for the Swiss. You have no sea, but you identify that we must utilise the sources of energy that nature makes available to us in unlimited supply, the sun being one of these, and then you develop the technology to harness this energy. That is what you are trying to do with SolarStratos…
"Space is a very special place. To reach it and to be able to spend time there, you first need a considerable amount of energy to launch the rocket and then over time you avoid any waste and you recycle everything.
"From an altitude of 20,000 metres, the sensory experience is very close to that of astronauts. The sky becomes very dark, even in broad daylight, and you can very clearly see the round shape of planet Earth, it is such a beautiful sight that we have been known to cry from the emotion.
"The stratosphere is an 'in between' where no one ever remains. It is too high for airplanes and too low for the spacecraft that pass through it at high speed. SolarStratos will remain there, in the 'in between', fuelled by the unlimited and above all completely clean energy of the sun. It is Icarus' dream, but in this case the sun will be an ally and not an enemy!
"I truly admire the artisanal aspect of the SolarStratos project. I also believe it is the only way to carry out such a mission, provided that you respect the rules of the craft in question. A craftsman has the know-how and can work professionally without being hampered by excessive bureaucratic constraints. Besides, some of the more industrial but equally innovative projects, such as Apollo, are artisanal projects in disguise, although they can take 10 times longer, cost fortunes and require significant political support. The advantage of a small team is that when a problem arises, decision-making is quick and efficient. This approach makes it possible to achieve things that are unthinkable within the framework of a large industrial organisation.
"To conclude, I think SolarStratos is a beautiful project, led by a superb team, with noble objectives, in harmony with nature. I dream of someday sitting in the passenger seat of the plane, but this privilege must be earned, and everyone involved in the project deserves that honour first."
An electric experience!
Raphaël Domjan continued his training for the stratospheric solar flight during the lockdown period, by taking a course in electric aviation with Olivier Dessibourg, a pilot and specialist in this field. It was a great opportunity to gather additional knowledge before taking up the controls of SolarStratos.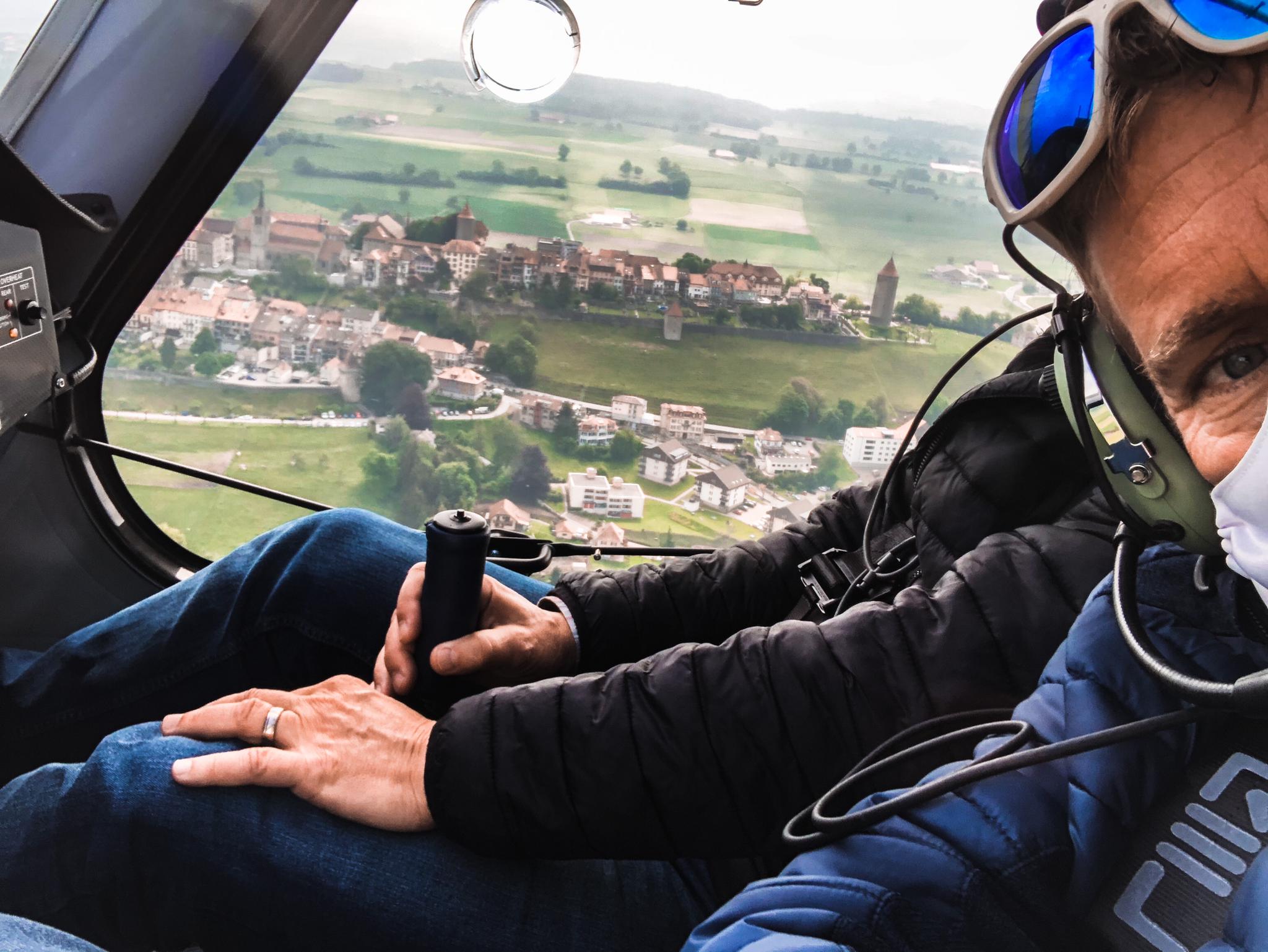 Precautions in place
The SolarStratos team has been back at work at the office and at the Payerne base since the 11 May, with the administrative staff working on rotation. The technical team is working on the aircraft in strict compliance with personal protection rules as per the precautionary measures decreed by the Federal Office of Public Health.
Interview with Philippe Pilloud, our flight operations and safety manager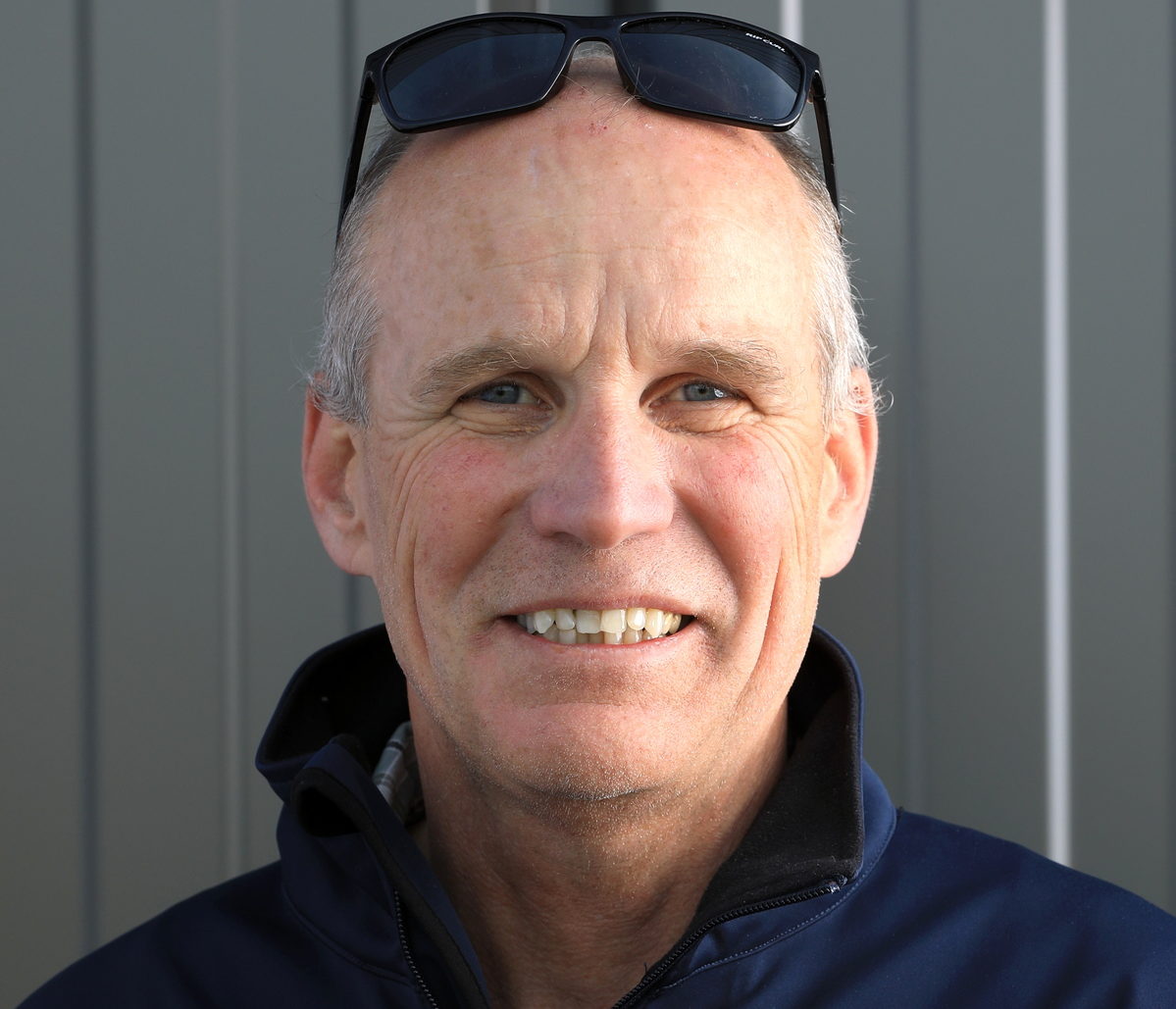 flying hours on various types of aircraft (from ULMs to the Boeing B737 and Airbus A320) and is currently a Captain on an A320 for a major airline. He has also been involved in flight safety for the airline for more than 15 years. Philippe has a Masters in air transport, plus training as an accident investigator, a mechanical engineer and a safety engineer. We asked him about the security preparations for the SolarStratos flights.
SolarStratos: What sort of work are the pilots currently undertaking?
P. Pilloud: "We are impatiently waiting for flight operations to resume – the test pilots are eager to get started! All the recommended sanitary precautions have been implemented and flying with a single pilot will make things easier. We are taking advantage of this break to refine the final details and to review the flight programme over and over again so that nothing is left to chance.
SolarStratos: Is preparing a solar flight different from other flight preparations?
P. Pilloud: "We are counting on the solid experience of our test pilots and I am putting my operational experience at the service of this magnificent adventure in order to best prepare for these flights. Preparations always follow the same broad lines; you must know the characteristics of the aircraft, for example in terms of take-off and landing distance, you need to check the weather conditions, coordinate the use of airspace with other civil or military users, etc. There is plenty to do before you can fly. Also, in our case, the solar aspect of the flight adds other preparation parameters, such as the management of available solar energy.
SolarStratos: What are the security measures and are they more drastic than for a normal flight?
P. Pilloud: "Without getting into specifics, when we put a safety plan in place, we always keep the main objective in mind which is to bring the pilots back in good health and the plane back in one piece. I often say that take-offs are optional, but landings are mandatory. Everything is put in place for that to happen as smoothly as possible. SolarStratos is breaking new ground which in turn means we have to predict the potential difficulties that we will face as much as we can. There is no such thing as zero risk, so it is more about being aware of the risks involved, then controlling and managing them. The SolarStratos adventure requires multidimensional risk management that you can't compare to normal flights.