Remote meetings
The COVID-19 situation has in no way detracted from the SolarStratos team's drive and determination to move forward. Work sessions and meetings have shifted to Zoom and planning towards the first flights has continued apace. Raphaël Domjan's mantra that 'there is an opportunity in every challenge' has really resonated during this period as the health crisis has allowed remote connections to be put to the test, something that will prove useful going forward.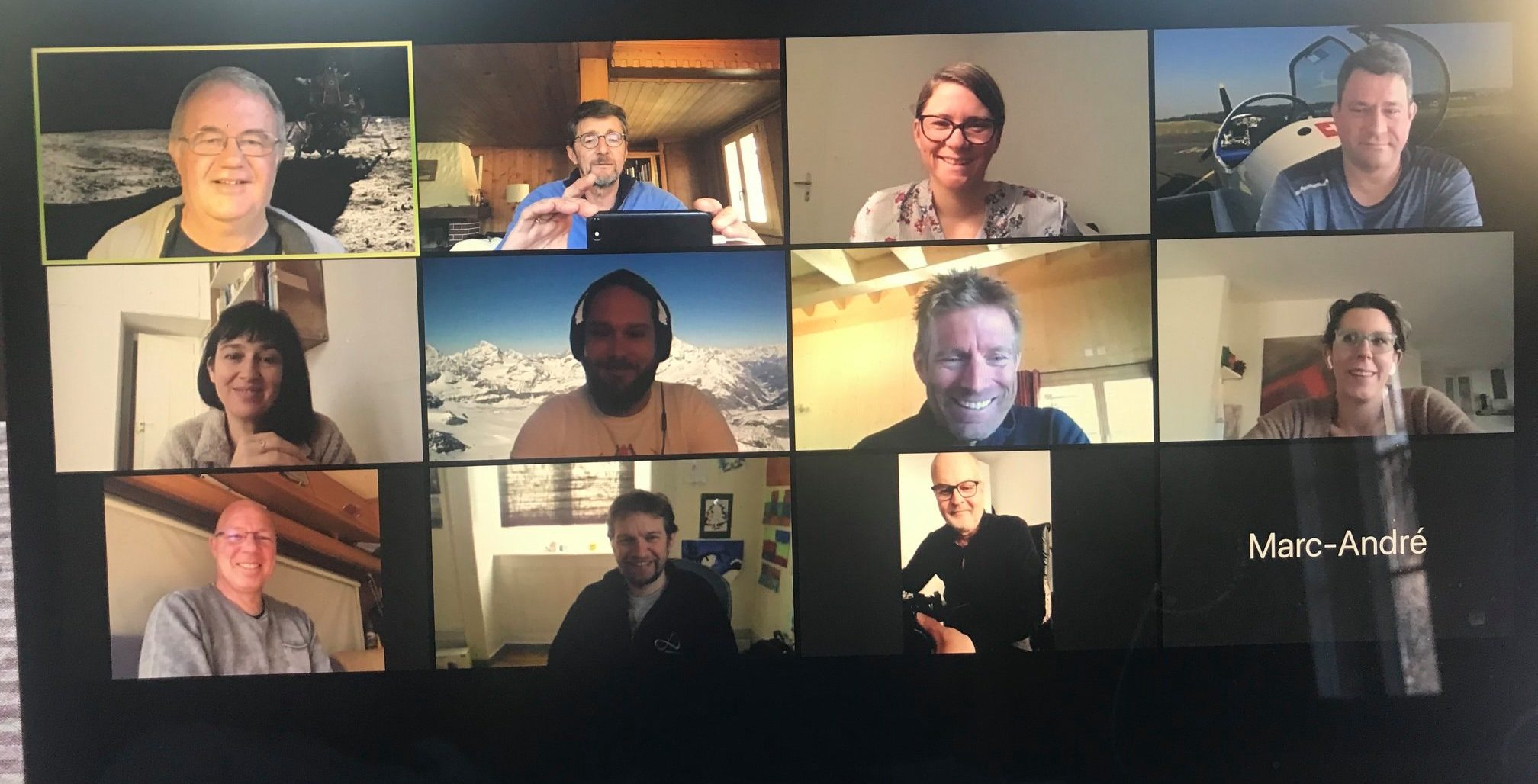 And the plane?
The aircraft is currently in Wohlen for the final adjustments to the winglets (fins located at the end of the wings) and to attach the wings to the fuselage. One of the wings is completely finished, with solar modules installed.
The Swiss Centre for Electronics and Microtechnology (CSEM) has resumed part of its operation which is very lucky for us as we were able to give them our second wing to install the photovoltaic cells.
The fuselage is in the preparation phase and will be finalised at our base in Payerne soon.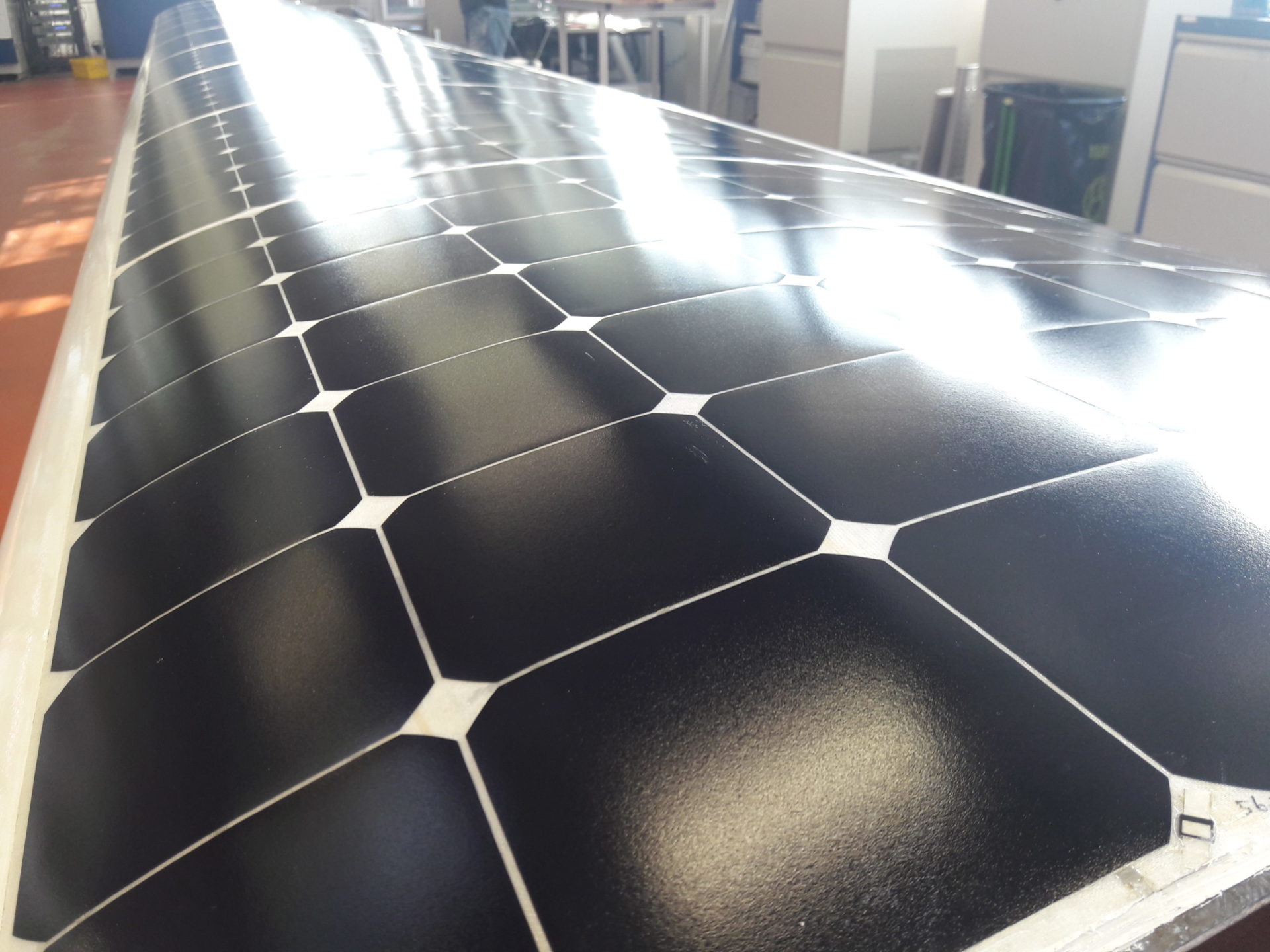 Flights
The current global health crisis will unavoidably impact the schedule that was drawn up at the start of the year, in particular the start date for flying, so our two test pilots are in the process of developing a new flight plan, which (it almost goes without saying!) we hope will take place soon!
To our loyal partners
We would like to convey a message of gratitude and support to all our loyal partners and donors, who, like everyone else, must follow these precautionary measures to safeguard public health. The situation is tough and some of you have seen your operations greatly reduced or even suspended, our thoughts are with you and we wish you the very best for the future and thank you for your immense loyalty to our cause.
Special thanks
On April 16, a biogas vehicle provided by the Leuba Group transported the second SolarStratos wing from the workshop in Wohlen to the Swiss Centre for Electronics and Microtechnology (CSEM) to have the Sunpower solar cells attached.
The CSEM, our scientific partner, has been doing an enormous amount of work towards installing the latest generation of photovoltaic cells onto the wings of our solar powered aircraft. Thanks to their technical, scientific and innovative skills, we will be able to achieve unprecedented levels of technology that should allow us to reach the stratosphere in ideal conditions.
Our thanks to Christophe Ballif and the CSEM team for accompanying us and believing in our project. CSEM and the Leuba Group are two fine examples, among many others, of local companies that are fundamentally involved in the success of our project and who are constantly striving for solutions. Many thanks to them!