SolarStratos is back in Payerne
The base in Payerne was feeling a bit deserted this summer without the solar aircraft. Now back in pride of place and with all modifications complete, the plane is almost ready to spread its wings again! Speaking of which, those are the only things still remaining to be assembled as they are currently being built at Wohlen/AG. It won't be long until the test flights can resume!
Second test pilot
SolarStratos welcomes a second test pilot to the team with the arrival of Miguel A. Iturmendi. He will join the group for the next round of test flights and specifically the crucial medium and high-altitude phase that is due to begin.
Miguel is Spanish, he lives and works in the US and has a degree in Aeronautical Science, Space Studies and Test Flight Engineering. He graduated from the National Test Pilot School and has more than 10,000 flight hours and 12 type ratings on heavy jets and turboprops. He has flown various experimental prototypes including the Airbus Perlan II, the Aurora Odysseus, the Honda jet and the Saab 340 MBSAR.
In 2018, alongside Jim Payne, Miguel flew the record breaking 65,000ft (19,800m) flight with the Perlan II Glider. The pilot enjoys flying different types of aircraft and has tested over 160 in his career.
We welcome him to the team and look forward to the experience that he will bring to future flights.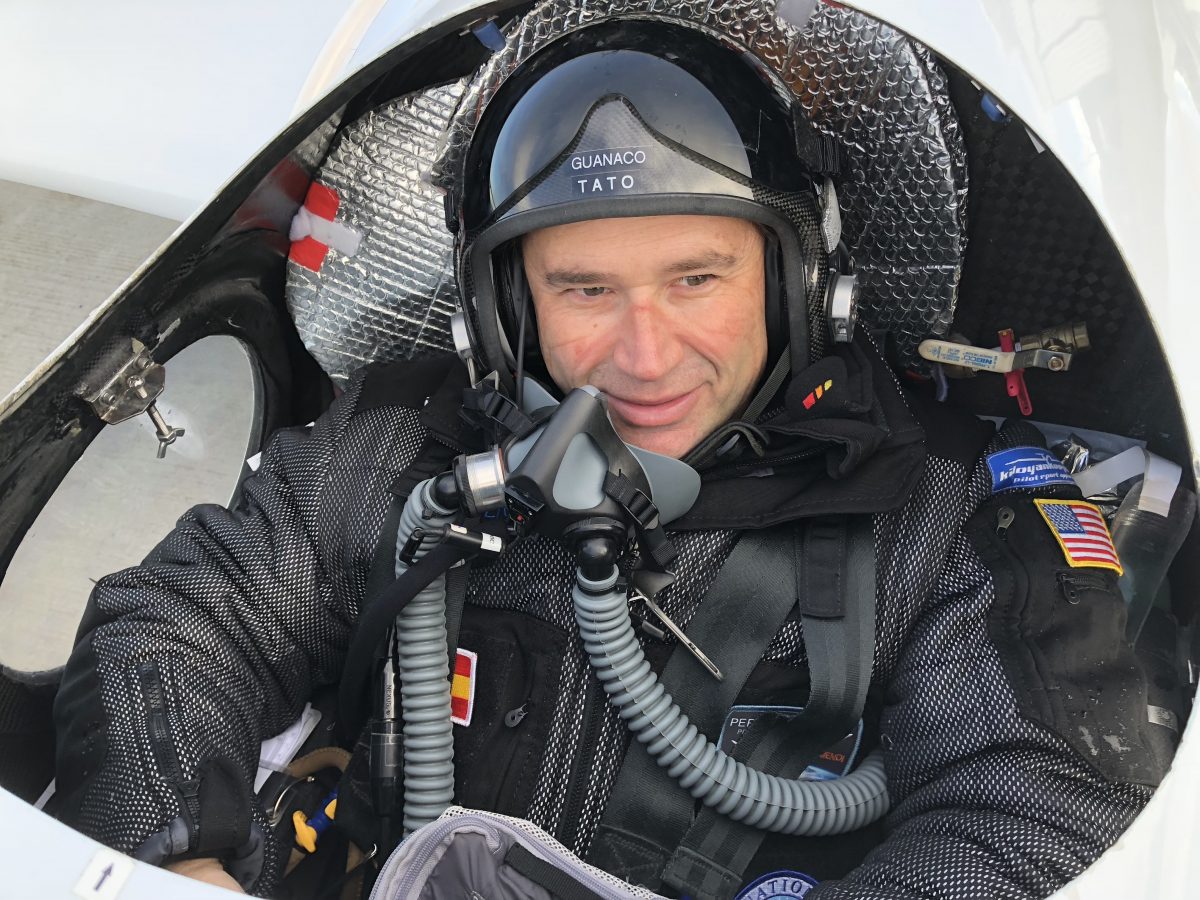 A visit from the Leuba Group
Official partner and supplier, the Leuba Group and Green Motion, presented their new electric vehicle models at a special event at the SolarStratos base in Payerne attended by over 100 guests, including Stephane Lo Cicero, Leuba Group fleet manager, Stefan Lendi, CMO of Green Motion took the opportunity to unveil a new charger for electric aircraft which will be used on the SolarStratos plane. And Raphael Domjan used the evening to highlight the importance of energy transition particularly in terms of mobility, and to make the connection with renewable energy by presenting the SolarStratos Mission. A wonderful 'eco mobile' evening was had by all!